Cisco Systems Inc. (Nasdaq: CSCO) is announcing its first machine-to-machine (M2M) routers Tuesday, opening up a product category that could eventually get Cisco routers integrated into countless types of everyday equipment.

The key technologies to the new ISR 819 M2M Gateway are smallness and ruggedness. Like Cisco's other Integrated Service Routers, the boxes include routing and some services such as security, and they're suitable for deployment in places like remote branch offices. But the 819s are a special case -- small enough to carry with one hand, and temperature- and shock-resistant.

The routers use 3G cellular connections and come with GPS gateways, so they can be placed in vehicles and can be sent commands based on location.

The ISR 819s are slated to begin shipping in a couple of weeks at a price of $1,600.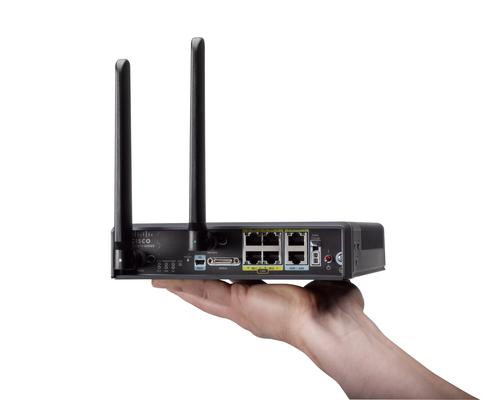 Why this matters
It might be presumptuous to say Cisco wants to own the M2M market, but -- it's Cisco. Why else do you think they're here?

It's reasonable to assume other router vendors will offer tiny M2M models, too. The bigger implication is that Cisco could try to spread its router hegemony into other machines. Take automated teller machines, a favorite M2M example of the industry. Cisco could work with ATM companies to fit a router into their next-generation designs.

It's going to be a while before that happens, but Cisco is thinking along those lines already. "I think, eventually, that's how things are going to go -- to provide this as a default functionality without an external router," says Prashanth Shenoy, a Cisco product manager.

For more
Here's what's been happening in M2M networks lately:

— Craig Matsumoto, West Coast Editor, Light Reading