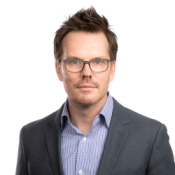 9/14/2006

Comment (35)

Caspian Networks Inc. , originally founded as Packetcom in 1998, has shut its doors and ceased operations, according to two sources close to the company.

Caspian, founded by Internet pioneer Dr. Lawrence Roberts, had as many as 323 employees about five-and-a-half years ago, but that number has fluctuated wildly over the company's many fits and starts. Fewer than 100 people remained when the decision was made to shut the doors, a source close to the company says.

Roberts left Caspian in early 2004. Light Reading was the first to report his arrival at Anagran Inc. , where he took the ideas of tracking IP traffic based on flows, in order to provide quality of service (QOS) and load balancing, and applied it to customer premises equipment. (See Roberts' Anagran Plan Draws $8M.) [Ed. note: By the way, "a nag ran" is an anagram for Anagran.]

Caspian made quite a splash in its early days. After raising an $85 million third round of funding -- a round backed by Merrill Lynch & Co. Inc. , ABN AMRO 's private equity arm, and others -- many thought the company was destined to be one of the tech industry's next big IPOs. (See Internet Pioneer Plots IP Revolution and Caspian Prepares for an IPO.)

The company's mission was to build one big honkin' core IP router that would allow carriers to provide unprecedented QOS -- even in an all-IP network. But by early 2002, Caspian had washed out all its early investors and was still hungry for cash. (See Washed Out in the Valley.)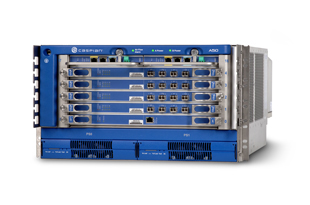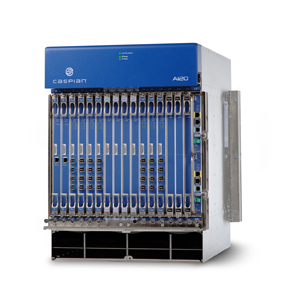 Its fourth funding round -- a monster $120 million round -- closed in early 2002. All the while, the company had a revolving door in the CEO's office, and it experienced several rounds of layoffs while waiting for its revolutionary router to scare up a customer. (See Caspian's CEO Suddenly Bolts, Caspian Names New CEO, Caspian Names CEO/Prez/Chairman, and Caspian Starts Fresh With $120M.)

In 2003, Caspian finally explained its router to the world and boasted that it had some 35 carrier trials going on. Indeed, it looked as though the years of hype and the millions invested were starting to pay off. (See Caspian Comes Out.)

Or not.

Some months later, Caspian toned down its core routing rhetoric and followed Cisco Systems Inc. (Nasdaq: CSCO) into the world of helping carriers monitor and control the traffic caused by peer to peer (P2P) networks. (See Caspian Adds P2P Punch.)

In May 2005, Caspian shocked the private equity world again by ringing up another $55 million in funding, bringing its total funding to date to more than $300 million. The company said at the time that it was hoping to become profitable in late 2006.

One last peep out of Caspian came in April, when the company put itself out there as the solution for the network neutrality debate. In a clever bit of marketing, the company invented the Fair Use Policy Framework, a fancy way of describing the process of allocating different bandwidth thresholds to different services. (See Caspian Plays Fair.)

First core routing. Then P2P networking. Then net neutrality. Investors apparently put the kibosh on the company before it crow-barred itself into another communications fad. [Ed. note: "Gosh, that's the largest gaming console I've ever seen!"] Light Reading's calls to several Caspian investors weren't returned. Calls to Caspian's CEO Brad Wurtz were not returned by press time, so it's yet unclear how far along the company is in its closure or whether any bidders have emerged for its intellectual property. Calls to industry analysts were met with uncomfortable silence in one case, and stifled laughter in another.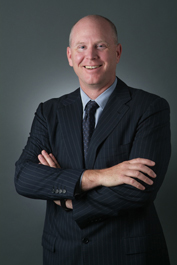 — Phil Harvey, News Editor, Light Reading



(35) |