RIM Polishes Its Pearl
BlackBerry
has made its boldest stride into the consumer market yet with the long-anticipated $199 smartphone called "Pearl."
The firm unveiled the phone last night in downtown New York with cellular partner
T-Mobile US Inc.
. The operator will start to sell the phone in the U.S. this coming Tuesday and plans to launch the handset all over its European markets as well.
"This is a revolutionary step for us," RIM'S co-CEO Mike Lazaridis said of the sleek new design at the launch. "We had to keep telling people: 'No really, this is a BlackBerry.' "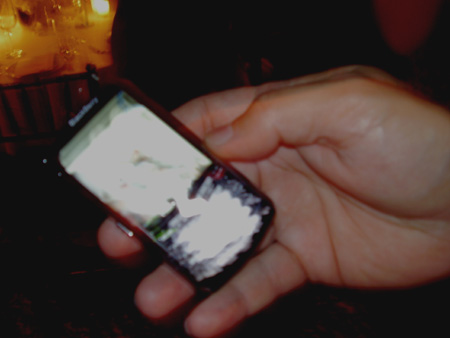 The Pearl, which is a little bigger and slightly wider than a Razr phone, plays on RIM's strength by giving the user access to up to 10 email accounts, including Outlook. It goes much deeper, however, into mainstream cellphone design with its new features. The design incorporates a trackball for moving among applications such as messaging, email, and Web browsing. It also has an onboard camera and MP3 player -- both firsts for RIM -- which appeared to work flawlessly in the brief time this reporter had to test the phone. The phone also has additional storage capabilities through a mini-SD card slot. A 1-GByte card can hold up to 500 songs encoded in high-quality MP3 files.
T-Mobile is hoping for a winner in its shiny new Pearl -- spokespeople described the phone as one of the multinational carrier's major device launches this year. "Consumers wanted something between a Sidekick and a clunky enterprise device," Peter Dobrow, public relations manager at T-Mobile USA told
Unstrung
. "We expect robust sales through the holiday season."
The Pearl's $200 price point -- when you buy it with a two-year contract from T-Mobile -- takes it directly into competition with
Motorola Inc.
(NYSE: MOT)'s new Q smartphone as well as devices from
Palm Inc.
and
Samsung Corp.
The phone will run on T-Mobile's EDGE network, which offers data download speeds of up to 384 kbit/s.
RIM says the Pearl is designed to open up the consumer market beyond its traditional corporate buyers. Lazaridis, however, noted at the event that the phone retains the "robust" Java security and push email capabilities of its enterprise antecedents. This leads
Unstrung
to wonder whether the phone might not also appeal to some in the business world that haven't yet succumbed to the throes of BlackBerry addiction.
Analyst Jack Gold, from
J.Gold Associates
certainly believes that the Pearl could be a key product for RIM in the consumer, enterprise, and small business markets. "This is really their crossover product," he tells
Unstrung
. "Enough corporate features to keep enterprise users happy, and enough bells and whistles to make it attractive to higher end consumer types and especially SMB. They needed this product to fight off the competition, especially Motorola and Nokia."
The quad-band worldphone capabilities and the ease of switching off the consumer features will especially appeal to enterprise buyers, Gold reckons: "They are making all of the consumer functions -- camera, music player -- available to be disabled, via the BlackBerry Enterprise Server, which is important to many corporations, making it easier to justify for corporate types."
— Dan Jones, Site Editor,
Unstrung
EDUCATIONAL RESOURCES


PARTNER PERSPECTIVES
- content from our sponsors