Quick Draw McWeb
10:15 AM -- Was your mouse trigger finger fast enough to access one of the free video streams available for the
Federal Communications Commission (FCC)
' s open meeting this morning? Hope so. If not, it'll
cost you
$65 for the privilege of tuning in via the Web.
Although these open meetings have been notorious for not starting on time, that's not the case today. It was scheduled to begin at 10 a.m. ET today, and the gavel was struck at about ten minutes after the hour. (See
Boredom at 151 kbit/s
.)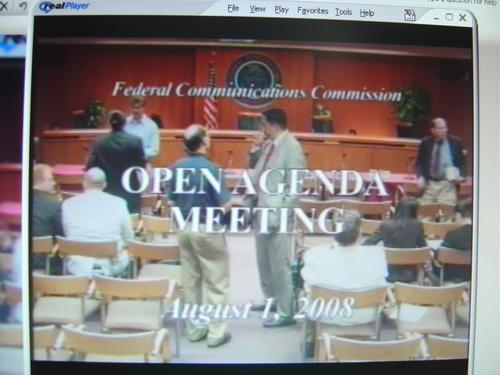 The meeting is underway. We'll keep you posted on the vote on the proposed order against
Comcast Corp.
(Nasdaq: CMCSA, CMCSK) and its network management practices, though we sorta know what the outcome will likely be. (See
FCC's Martin Is Ready to Pounce
.)
— Jeff Baumgartner, Site Editor,
Cable Digital News