Paradyne Networks Inc. (Nasdaq: PDYN) isn't buying all of Net to Net Technologies Inc., but it's getting quite a lot of it. The company announced today it will spend up to $3 million in cash and 604,839 shares of Paradyne stock for Net to Net's assets and intellectual property. The deal is expected to close in two weeks.

Combining the cash and stock, at yesterday's closing price, Paradyne is putting up about $5.8 million for a company that has raised at least $21 million since its inception.

In addition to the cash and stock, Paradyne will also issue Net to Net warrants to buy up to 1,008,065 shares of Paradyne stock at an exercise price of $5.95 per share. Those warrants expire on December 31, 2005.

Net to Net makes central office IP DSLAMs and environmentally hardened mini- and micro-DSLAMs, as well as CPE equipment and network extenders. The company was founded in 1998 by former Cabletron executive Ken Latimer, who is still the company's CEO.

In 2000, it raised $15 million from Summit Partners. About two years later, it tacked on another $6.25 million, of which $2 million was supplied by Summit. In May 2004, Net to Net announced record results and raised new capital, but supplied no financial details whatsoever (see Net to Net Raises New Funds).

Some Net to Net employees will join Paradyne, but most will likely join the job safari.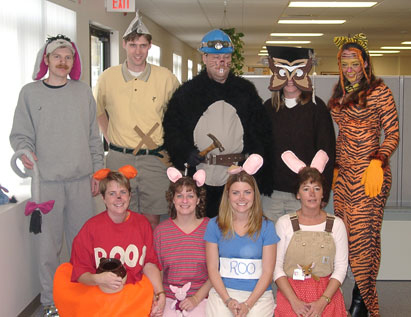 Paradyne has its own line of DSLAMs and broadband access gear, so there's definitely some overlap between the product lines. But Net to Net does have a bonded SHDSL product line that Paradyne lacks. Bonded products allow operators to bond together two DSL pairs to offer a higher-speed connection.

Also, Paradyne doesn't have Net to Net's network extender products, which can be sold on their own or along with Paradyne's gear. Net to Net also has a 12-port DSLAM that Paradyne lacks; currently its smallest offering is 24 ports.

Finally, Paradyne says it is interested in Net to Net's customers, about half of which are overseas. Eight of Net to Net's top ten customers are new to Paradyne, the company says.

"[Net to Net] is one of those properties where the people did a great job... but they didn't have the scale that made investors want to continue to invest," says Paradyne CEO Sean Belanger.

Of course, even with its new Net to Net toys, Paradyne is not without its own challenges. Needham & Co. analyst Anton Wahlman says there's plenty of competition in this space.

"We appreciate Paradyne's focus and product portfolio, but the competitive environment remains brutal," writes Wahlman in a research note. "Paradyne is a small player under attack from multiple strong competitors, including Alcatel, AFC, Corecess, Huawei, Adtran, Lucent, and Siemens."

— Phil Harvey, News Editor, Light Reading