"I know who I was when I got up this morning, but I think I must have been changed several times since then." So said Alice to the caterpillar.

At the upcoming Supercomm 2001 tradeshow in Atlanta, Orchestream Holdings PLC (Nasdaq: OCHS; London: OCH) is set to continue its strange, Lewis-Carrollesque journey through the world of networking.

On Orchestream's agenda: It plans to launch new router-configuration software for carriers, and it will have a new customer, Teleglobe (Toronto: BCE), on hand for support. That's not all: Last week, the U.K.-based software firm announced 98 percent revenue growth in its first quarter.

Quite the PR putsch, then. And, on the face of it, all good news. However, as per usual with Orchestream, there's more to the story than meets the eye.

Let's start with those numbers. A 98 percent jump certainly sounds impressive. Orchestream's revenues in the preceding quarter were tiny. Even with a 98 percent increase its total for Q1 2001 is still just £2.2 million -- or around $3.3 million. That's not much, given that the company has been in business for five years, and has 250 employees. Further, Orchestream's income was also matched by the firm's net loss, which resulted in part from the costs involved in getting itself listed on Nasdaq,.

To paraphrase the Mad Hatter: "It's very easy to make more than nothing."

Interestingly, investors seem oblivious to the finer points of Orchestream's financials. Indeed, they've given the company an overwhelming vote of confidence, hiking its share price from roughtly 14 when it began trading on Nasdaq in April to today's record high of 23.25 (an increase of 1.05, or 4.73 percent, since yesterday).

In total, Orchestream's current market cap is $2.89 billion -- exceeding the $2.44 billion market cap of Corvis Corp. (Nasdaq: CORV), a company whose timetable in business and in the public markets roughly matches that of Orchestream. And Corvis has more than 1,500 employees! Curiouser and curiouser...

Still, not all observers are unreservedly upbeat about Orchestream's financial prospects over the next twelve months. "I'm not expecting great things," says analyst Dean Bubley of financial services firm Granville Baird Group Ltd. "Relatively conservative sales and lumpy revenues are to be expected."

Orchestream's critics say the company isn't making a lot of revenue in part because Orchestream suddenly switched tacks last year. It started life as a developer of QOS (quality of service) software for enterprise networks. Unfortunately, QOS software turned out to be about as popular with customers as treading in horse exhaust. So, just prior to its IPO, Orchestream changed horses mid-stream, emerging (et voila!) as a vendor of VPN (virtual private network) software solutions for service provider networks (see Orchestream Models Its Makeover ).

"Now, here, you see," said the Red Queen, "it takes all the running you can do, to keep in the same place."

Interestingly enough, whether the news coming out of Orchestream is good or bad, most people's attitude to the company is one of almost total indifference.

"Who?" says Scott Clavenna, president of PointEast Research LLC and director of research at Light Reading.

This nugatory public profile can be said to have worked to the company's advantage: When it pulled its VPN switcheroo last year, virtually no-one noticed.

Orchestream will use the Supercomm trade show to increase awareness of its VPN solutions. Its new product, dubbed Service Activator, is a key element of its strategy. Built on what started out as the service provider edition of the company's software, the new package adds a range of features, including the ability to configure routers from Cisco Systems Inc. (Nasdaq: CSCO) and Juniper Networks Inc. (Nasdaq: JNPR) from a central location. It also packs a set of APIs (application programming interfaces) that carriers can use to integrate router-based VPN setup with their operations support systems (OSSs). OSSs automate a range of functions in carrier networks, such as management and monitoring, QOS control, and billing.

To tout its new product, Orchestream's emphasizing carrier additions to its clientele. Besides Teleglobe, Telstra Corp. and Torch Telecom have also signed on to get software. (Presumably it will next be pursuing carriers whose names begin with the letter U.)

In the interest of supporting this new focus, Orchestream is hiding its original customer list under a bushel -- a list that includes British Airways, Reuters, and Siemens AG (NYSE: SI; Frankfurt: SIE).

"We had a few enterprise customers, but we're focused on service providers now," a PR spokesperson says.

The firm's also revealing the upshot of its April acquisition of Crosskeys Systems Corp., a deal that's given Orchestream a new North American presence and made Alcatel SA (NYSE: ALA; Paris: CGEP:PA) a minority stakeholder.

The Supercomm Service Activator demo will incorporate some level of integration with Resolve, a performance monitoring tool for carrier networks that Orchestream acquired with Crosskeys. It won't include any integration with Dyband, an IP configuration tool for ISPs from Crosskeys that Orchestream is said to be seeking to jettison or auction off.

Orchestream's also playing down its link to Alcatel. "We have no strong relationship," maintains Orchestream VP of marketing Martin McCann.

Still, the connection's plain for all to see. Crosskeys originally was sponsored by Newbridge Networks Corp. and its founder Terence Mathews. When Alcatel bought Newbridge in May 2000, the Crosskey shares reverted to Alcatel. Orchestream purchased Crosskeys in part for stock, giving Alcatel a minority interest in Orchestream.

While Orchestream declined to confirm it, analysts estimate that roughly 2.5 percent of all Orchestream shares are presently owned by Alcatel. And the Crosskeys headquarters, adjacent to Alcatel's campus in Kanata, Ontario, has become Orchestream's North American headquarters.

Crosskeys also made roughly 70 percent of its dwindling revenues from distribution sales through Alcatel. But that, Orchestream says, won't be reflected in future earnings. "Going forward, the Alcatel channel will be an insignificant part of the Resolve business," says McCann.

Analysts also downplay the Alcatel link, despite Alcatel's reputation for acquisitiveness.

"Contrariwise," said Tweedledee, "if it was so, it might be; and if it were so, it would be; but as it isn't, it aint. That's logic."

"A purchase by Alcatel would compromise Orchestream's multivendor approach," says Bubley. "It's the same reason Orchestream hasn't been bought by Cisco." It's much more likely, he says, that Alcatel would license Orchestream's software for OEM purposes.

Analysts (the ones that have heard of it) say it remains to be seen what the future holds for Orchestream. "Keep in mind this company has only been public for a year. It's in a very early stage and it's very tough to establish expectations," says Granville Baird's Bubley.

Said the Duchess to Alice: "Never imagine yourself not to be otherwise than what it might appear to others that what you were or might have been was not otherwise than what you had been would have appeared to them to be otherwise."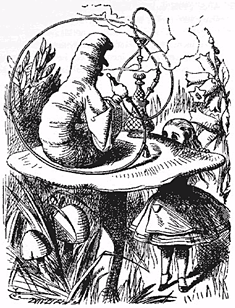 -- Mary Jander, Senior Editor, and Stephen Saunders, US Editor, Light Reading
http://www.lightreading.com For more information on Supercomm 2001, please visit the Light Reading Supercomm 2001 Preview Site.