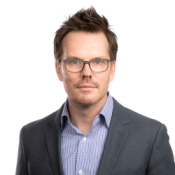 11/23/2011

Comment (2)

2:00 PM -- Nokia Networks says it is focusing on retrieving lost market share as part of its upcoming revamp, which includes a renewed effort to win in mobile broadband. (See NSN to Cut 17,000 Staff.)

Sound familiar? Well, the first part of that lead paragraph is exactly what we wrote nearly two years ago today when Nokia Siemens was restructuring, and needed to lay off workers as it focused on market segments where it thought it could win.

Here's that story again: NSN Targets Greater Market Share. The date has changed, but the idea is generally the same, except that now it seems like NSN really will dump some struggling businesses and really will focus. (See NSN Unveils Its Kill List .)

Now, like then, NSN says more focus is needed. More focus. Must focus ...

Sorry, what were you saying?

Sure, I'm being an idiot, but given NSN's more than two years of nearly nonstop restructuring and strategy changes, I wonder where they find the enthusiasm to keep selling a story that apparently isn't good enough for the market:


My favorite NSN moment of the past few years came when, in late 2009, after spending two full days at a worldwide analyst meeting inside NSN's North American headquarters, I was given the most positive view of the company's progress by its top executives, one of whom, at the time, seemed to be letting her mouth write checks the vendor had no idea how to cash. (See
Spradley: Nokia Siemens Will Be an LTE Leader
.)
Less than one week later, NSN exploded -- almost on cue -- and
Light Reading
filed this story:
Nokia Siemens Revamps, Cuts Jobs
. Weeks later, gone were several of the execs I'd spoken with and several others who'd seemed to have a vice-like grip on the company's strategy were suddenly (and quietly) managing other parts of the business.
NSN's cuts this time around seem to be the most severe in recent memory. Maybe the company is finally finding the focus it needs to compete -- and win.
But year after year, it does get more difficult to write the same story. Forgive me if, in my mind, I've replaced NSN's majestic multicolored ribbon logo with a big red nose and a pair of floppy shoes.
— Phil "Bonkers" Harvey, Editor-in-Chief,
Light Reading

(2) |