Despite ongoing budget cuts, carriers will keep spending to improve the capabilities of their metro Sonet networks, according to a recent report from IDC.

The firm says that by 2006, carriers will nearly double what they're spending today in order to replace older, "legacy" Sonet (Synchronous Optical NETwork) and SDH (Synchronous Digital Hierarchy) ADMs with newer equipment that supports both voice and data transport. The gear combines time-division multiplexing (TDM) with newer transport methods like Ethernet.

NOTE: IDC calls the devices being used to replace ADMs multiservice provisioning platforms (MSPPs), although that term has come to mean different things to different industry sources. For instance, the term "multiservice" has been used to describe new and improved Asynchronous Transfer Mode (ATM) gear, and that's not what IDC's including.

"We're not talking about ATM-based gear, but instead equipment that builds on traditional Sonet/SDH ADMs, that incorporates other forms of transport along with that functionality," says Sterling Perrin, senior research analyst at IDC.

Examples, he says, include: Perrin says the top three worldwide suppliers in 2001 were Alcatel, with 31 percent of a $1.1 billion market, followed by Nortel, with 30 percent, and Cisco with 26 percent. Cisco also led the North American market in 2001 with a 56 percent share.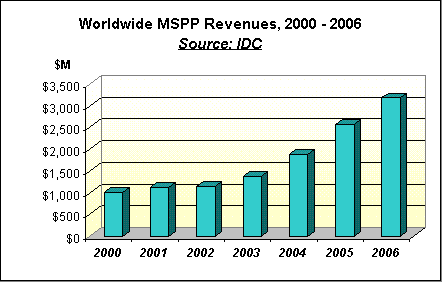 Perrin acknowledges that other taxonomies group some of this gear in the "next-gen Sonet" space (see Next-Gen Sonet ). Devices classed that way also are designed to replace existing Sonet/SDH ADMs with gear that's denser, cheaper, and easier to manage and configure.

The key point to keep in mind, Perrin says, is that what he calls MSPPs provide both packet-based transport like Ethernet and circuit-based TDM support in a unit that works as a Sonet ADM. "Sheltering MSPPs from the downturn is their value proposition as an evolutionary technology step in the gradual carrier migration from circuit to packet," he writes in an executive summary of the report.

"Other types of products, including DWDM and optical Ethernet, will take a piece of revenue, without question, but we see MSPPs growing," says Sterling Perrin, senior research analyst at IDC. The segment, he writes in his summary, "represents the largest metro optical revenue opportunity of the next five years."

— Mary Jander, Senior Editor, Light Reading
www.lightreading.com