New Look for Old Telcos
4:30 PM -- LAS VEGAS -- Think an old, stodgy telco can't get hip? Think again.
Here at
Telecom '05
, it's clear the
United States Telecom Association (USTA)
is trying hard -- maybe a bit
too
hard -- to give old-school telecom a new look, with flashy multimedia presentations and rock music.
A perfect example was during Monday's evening keynote panel when Gene R. South Sr., CEO of rural incumbent provider
Lakedale Communications
, walked up on stage --
very slowly
-- to the blaring of Green Day's "Wake Me Up When September Ends."
So the juxtaposition isn't quite living for you yet? Here, take a look...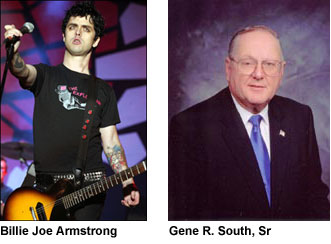 — R. Scott Raynovich, US Editor,
Light Reading