2:00 PM -- While the smart meter movement inches along, Microsoft Corp. (Nasdaq: MSFT) is taking things into its own hands. The software giant's Hohm service got its first device today, a wireless home energy monitor built by Blue Line Innovations.

The cloud-based PowerCost Monitor works over WiFi to display real-time data on household energy usage. It synchs up with an online Hohm profile that displays a user's historical usage, daily usage, and seasonal changes, offering recommendations, but letting the user decide how to respond.

SmartPlanet compares it to a Mint.com for your energy usage, which is a pretty apt analogy. Just as seeing how much money you really spend on clothes each month gives you buyer's remorse, analyzing how much energy you waste could inspire you to change your ways.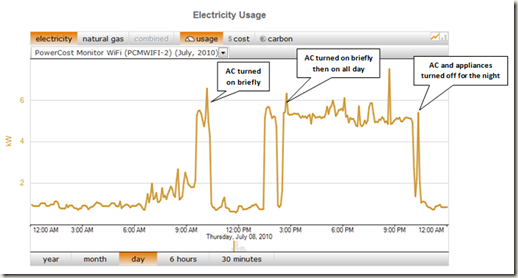 Residential energy management (REM) is an opportunity for cable companies and telcos, too. They are already busy partnering with smart-grid vendors of all shapes and sizes, but as the owners of the broadband connection, there's no reason they can't go direct to consumer as well. Offering a slick REM interface on FiOS, for example, is a route that Verizon Communications Inc. (NYSE: VZ) plans to take later this year. (See Verizon: Utilities Warming to Telecom Aid.)

Moves like this might cause service providers to look a bit like utilities, which is something they don't want to do to their partners. But for consumers, it's a nice value-add and an opportunity they don't want to cede to the Googles and Microsofts of the world. (See Can Utilities & Telecom Team on Smart Grid? and Mu Chief: Smart Grid Isn't.)

— Sarah Reedy, Senior Reporter, Light Reading Mobile