Lucent Technologies Inc. (NYSE: LU) has quietly reorganized worldwide sales, combining wireless and wireline management and administration.

The mostly unannounced move is part of a consolidation taking place under Robert T. Warstler, who was hired to fill a newly created job of president of global sales back in May (see Lucent Names Global Sales Chief).

Warstler, who answers directly to CEO Patricia Russo, most recently worked at Advanced TelCom Group Inc. as president and COO.

The move is Lucent's biggest change in sales structure since the company organized separate wireless and wireline divisions, each consolidated out of several units, back in early summer 2001. But spokesman Bill Price says the change does not affect Lucent's main divisions. James K. Brewington continues to be president of a distinct Mobility Solutions (wireless) group, and Janet Davidson is still president of Integrated Network Solutions (INS, or wireline). It's what's happening in the sales management layer beneath those honchos that's changed.

Basically, Lucent's brought both wireless and wireline sales under one executive in each of the North American, European, and Asia/Pacific regions. Here's the new lineup:


North America: Vincent J. Molinaro, a 15-year Lucent veteran, was made president, North America, for wireline and wireless sales on August 2. Molinaro formerly was senior VP of INS sales for North America. Michael Kirby, senior VP of North American Mobility sales, is leaving the company.
Europe: David M. Poticny, with Lucent for 12 years, is now president, Lucent Technologies Europe, leading "a merged sales force targeting both fixed-line and mobile operators," according to an August 8 press release issued only in Europe. Poticny formerly headed up wireless in Europe. Hans Huber, ex-president of Lucent INS in Europe, is leaving the company.
Asia/Pacific: Martin Geh continues as president of both wireless and wireline sales in the region, a post he's held since joining Lucent from Apple Computer Inc. (Nasdaq: AAPL) in July 2002.


Price says the overall changes weren't announced externally because they didn't really seem newsworthy. Poticny's appointment was announced in Europe because it seemed more significant there.

No layoffs are associated with the reorg, though Price acknowledges the departure of the execs mentioned above. "This is a realignment of current resources to accelerate sales, it's not about further reductions."

The sales reorg is part of Lucent's continuing drive to keep itself as lean and mean as possible (see Lucent's Revenue, Losses Shrink ), particularly in light of recent wireless disappointments (see Lucent at a Loss Over Reliance?).

But questions arise. Consider, for instance, Lucent's sales agreement with Cisco Systems Inc. (Nasdaq: CSCO) for wireless (see Lucent & Cisco: Together at Last), and its deal with Juniper Networks Inc. (Nasdaq: JNPR) for wireline resale (see Lucent Partners With Juniper and Juniper, Lucent Team on Services). Given that channel partners and resellers usually have nondisclosure agreements with manufacturers like Lucent, can a combined sales team keep the secrets straight?

Not a problem, says Lucent spokesman Dick Muldoon. The customer teams, those people working directly with big carriers, aren't changing, he says. Mobility and core networking will continue to send separate sales personnel to carrier accounts. It's the leadership that's different, not the feet on the street.

All aspects of the move may take time to shake out. But one key element is its resemblance to other management consolidations undertaken by CEO Russo (see Russo Takes Place of Holder). Warstler's appointment is clearly resulting in a more closely managed sales organization with a less-populated upper rank.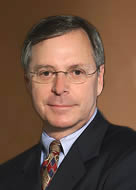 — Mary Jander, Senior Editor, Light Reading