LR's TIC: Get Me Video
NEW YORK -- Imagine a telecom world in which you can watch your neighbor's own TV channel, the mobile phone industry is driven by advertising,
Sean "P.Diddy" Combs
has his own branded telecom service, and VOIP is ubiquitous.
These are some of the scenarios for the future of telecom, according to participants at
Light Reading
's third Telecom Investment Conference, held here yesterday, drawing an audience from the service provider, equipment provider, and investment communities.
The biggest question gripping everybody, of course, is the money.
"The biggest problem is the majority of service providers don't know where their future revenue is coming from," said
Heavy Reading
senior analyst Graham Finnie said in the panel discussion of fixed-mobile convergence (FMC).
Keynotes Joan Kratz, vice president of marketing for
BellSouth Corp.
Business (NYSE: BLS), and John Abel, executive vice president with the
United States Telecom Association (USTA)
, both pitched services that have the potential to pump up the industry.
For Kratz, it's business-quality VOIP, which could be sold with a suite of hosted telecom applications, including the possibility for fixed-to-mobile roaming (see
VOIP Goes Mobile in NYC
). For Abel, the future lies in video -- supported both by usage fees and advertising.
Abel, a self-confessed video addict who claims to have both a fiber broadband connection and a T1 line feeding digital video to more than 20 television sets in his home, says telecom providers are going to have to move into content to make money, especially video content.
"Humans behave like animals when they get around video," said Abel. "They watch it, they keep it. They keep stuff that they don't even ever look at… Voice is not the endgame."
Abel said that because most people don't actually like cable's linear programming model, programming-on-demand could give telecom providers a competitive edge in the battle for triple-play services. He believes one business model that could work for telecom providers is usage-based revenue sharing for on-demand video content. But he seems skeptical about whether his constituency could do it quickly enough.
Abel also said he expects to see advertising becoming a larger part of the telecom industry. For example, users could agree to get extra minutes from their mobile providers in exchange for looking at advertising.
On the FMC panel, Ken Zita, managing partner with Network Dynamics Associates, also said he sees advertising growing. He said the "dark side" of advertising could rear its head in mobile networks, to the point at which everybody's mobile phones deliver targeted, personal, location-based advertising messages to the user.
On the technology front, there was much discussion of the emerging standards that will drive IPTV, IP convergence, and FMC.
Heavy Reading
's Finnie, who moderated the FMC session, said that telecom "supercarriers" are in the works as the industry gravitates toward bundled packages of wireless and wireline offerings.
IP Multimedia Subsystem (IMS) is the set of standards being hammered out in the
3rd Generation Partnership Project (3GPP)
that will enable a single infrastructure for both fixed and mobile communications, said Finnie: "It's emerging as the
de facto
standard." (See
IMS Guide
.)
IMS could in turn boost the power of wireless networks, which are growing in size and influence," said Finnie. "There seems to be a growing idea that wireless access will usually be the first link to the consumer."
Roderick Randall, senior managing director with
Vesbridge Partners LLC
, said the success of telecom carriers will depend on how they bundle and package new services with interesting content, to create new brands.
"Entertainment and bundles… something that gives people an emotional experience. That's where the action is," he observed. As an example, Randall said he expects the concept of branded Mobile Virtual Network Operators (MVNOs), to take off. "We might see the P. Diddy or Sean Combs mobile network," said Randall.
Zita agreed: "Yes, it's all about brands."
But the real debate of the day came at the wine-tasting, a
"Sideways"
-themed battle of wines made from the Pinot Noir grape. The question of which was better -- a Sanford California Pinot Noir or a Domain Dominique Guyon Hautes Cotes-De-Nuits Burgundy -- was determined by raw consumption. According to Joe Bibbo, Sommelier, at the W New York Union Square/Olives, the crowd went for the California wine, consuming three more bottles than the burgundy.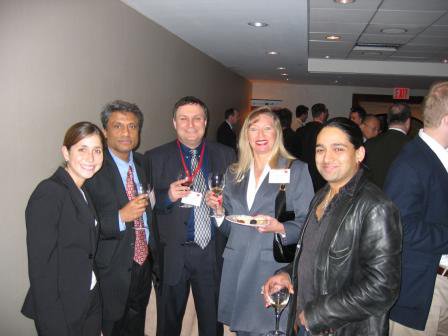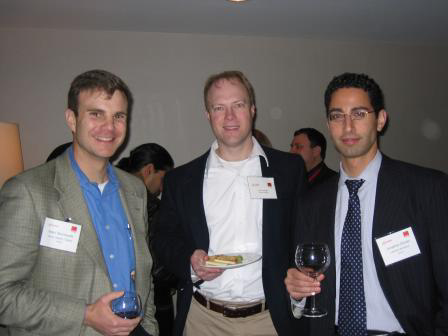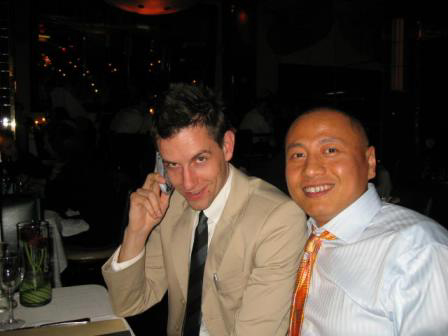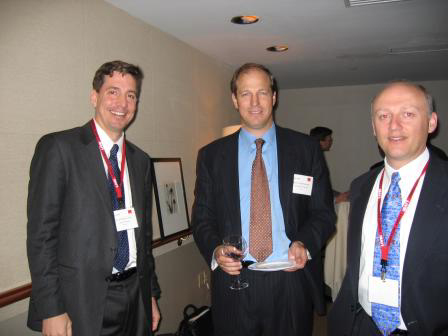 — R. Scott Raynovich, US Editor,
Light Reading
EDUCATIONAL RESOURCES


PARTNER PERSPECTIVES
- content from our sponsors