Who's ready to fly off the shelves in the next blockbuster IPO?

With the Nasdaq Composite returning to semi-frothy levels and Wall Street perking up its ears to tech offerings, Light Reading editors and Heavy Reading analysts combed the telecom equipment and networking markets in search of the Next Big Thing.

Below, we present the results of our exhaustive search for hot companies with the brains and brawn to go public, naming our finalists for the Leading Lights Award for Top IPO or M&A Candidate.

This Leading Light Award goes to the private company that has the management, products, and financial stability to launch a successful IPO or be acquired on its own terms within the next 12 months.

The winner will be announced at our Awards dinner after Light Reading's Telecom Investment Conference in New York City on December 15th.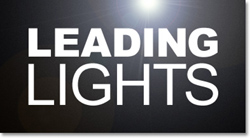 Light Reading editors tapped their extensive network of sources for important information on these companies, most specifically for information about customers, revenue, and product performance. After we did the research, we were surprised to discover that there were actually too many candidates in this category. To winnow down the field, we decided to focus on only companies we thought were strong enough to make it to IPO, rather than to just be acquired. Then we focused on getting further information about sales and potential profitability. The list was still big and healthy, so we are naming seven finalists.

Here are the finalists for Top IPO or M&A Candidate, in alphabetical order:

Listing healthy companies that appear to be building loyal customer bases and solid revenues was refreshing, given the technology market's reputation following the collapse of the bubble. This impressive list proves that life does go on, and that technology marches forward, regardless of the whims of the financial market.

Of course, all these companies are hoping the stock markets hold up, and that a bout of economic weakness doesn't rain on their parade. If conditions hold, 2005 could prove to be an interesting year for next-generation networking technology IPOs.

— The Staff, Light Reading


---
For more information on the Leading Lights Awards, click here.


For more information on Light Reading's Telecom Investment Conference, click here.