LR Reveals Leading Lights Winners

Comment (10)
Oh, what a night...
The first annual
Leading Lights Awards Dinner
went off last night in predictable
Light Reading
fashion: filled with plenty of food, drink, and entertainment.
Best of all: We named the winners, and gave out the awards.
The Awards Dinner was the culmination of several weeks of hard work. We received more than 325 awards entries and each entry was read, weighted, researched, discussed, and fussed over. The judging was done by 15 editors and analysts from Light Reading's network of Websites and research products.
Once the initial screening was complete, a list of "contenders" was handed over to an elite panel of judges consisting of: Scott Raynovich, U.S. Editor,
Light Reading
; Scott Clavenna, Chief Analyst,
Heavy Reading
; Rod Randall, Senior Managing Director,
Vesbridge Partners LLC
; Steve Levy, Managing Director,
Lehman Brothers
; and Phil Harvey, News Editor,
Light Reading
.
After some conference calls and email exchanges, our judging panel came to a consensus in each of the 11 awards categories.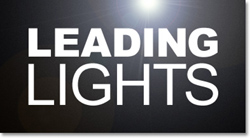 For a complete rundown of the nominees, please check out:
Leading Lights Awards Finalists
. The winners are as follow...
EDUCATIONAL RESOURCES


PARTNER PERSPECTIVES
- content from our sponsors
GUEST PERSPECTIVES
- curated contributions