By far the most popular category in the Leading Lights Awards, Best New Product from a Private Company attracted 150 entries. More than 150 cups of coffee later, Light Reading editors and Heavy Reading analysts have concurred on finalists for the category.

It was no easy task, as entries poured in from all corners of the industry: switches, chips, security, transport, VOIP -- you name it. While the telecom world hasn't come back to a rip-roaring recovery, the stack of submissions shows that plenty of smart people are putting brainpower into improving the network and helping carriers generate new services.

So which products stood out as potential winners? Special attention went to those demonstrating engineering innovation and the know-how to take on big competitors -- and, most important, an understanding of what it takes to make next-generation telecom services profitable. That last point can't be stressed enough, because the products that will have the most impact are those that immediately save money -- or, better still, generate money -- for service providers.

The winner will be announced at our Awards Dinner after Light Reading's Telecom Investment Conference in New York City on December 15th.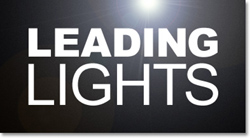 Here are the finalists, in alphabetical order:

— The Staff, Light Reading


---
For more information on the Leading Lights Awards, click here.


For more information on Light Reading's Telecom Investment Conference, click here.