Perhaps the most exciting area in telecom, new services are bubbling over with ideas that aren't coming from Bell Labs kinds of operations. Startups are taking notice of the demand for new ways to use the network -- either to save enterprises money or to simplify their operations -- and the result is a wave of promising new applications from the private-company arena.

The creativity and resourcefulness found in many of the entries is a clarion call to the big guys to watch their backs. The CLEC hordes might be pushed into a corner for now, but the new wave of services is no small threat. True, some can complement the RBOC/IXC models, but others are like 18-wheeler headlights coming down the wrong side of the highway.

All of this is made possible by the onward march of technology. Voice over IP (VOIP) is one obvious culprit, threatening to upend the century-old business model for telephone calls. The encroachment of data networking into the telco space is creating some intriguing possibilities as well.

Here are our bets for the services likely to make a difference. Finalists in the Private Company, New Service category of the Leading Lights Awards are those offerings that wield next-generation technology to produce a service with promising revenue prospects and a shot at market leadership.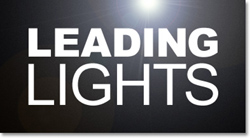 The winner will be announced at our Awards Dinner after Light Reading's Telecom Investment Conference in New York City on December 15th.

— The Staff, Light Reading


---
For more information on the Leading Lights Awards, click here.


For more information on Light Reading's Telecom Investment Conference, click here.