Standing out in a crowd is a tough thing for privately held companies to do. It's tough, but not impossible.

Light Reading editors and Heavy Reading analysts have looked at the entries in the Leading Lights Award category for Best Marketing, Private Company, and, while doing so, we've found some interesting examples of companies that have really differentiated themselves through powerful marketing programs.

As was the case last year, when we debuted these awards, the finalists were chosen by our panel because they most clearly identified what they do, and have been consistently recognized as doing it.

Our judges considered all aspects of marketing: how each company identified its customer base, how its product is positioned, how it's finding customers, how it's branding itself, and yes, how the company has gotten its message out to press and analysts. Even with limited budgets, lack of Wall Street visibility, and often times obscure technologies, some private companies have managed to stand out without embarrassing themselves.

The winner in this and all other Leading Lights Award categories will be announced at our Awards Dinner after The Light Reading Telecom Investment Conference in New York City on December 14.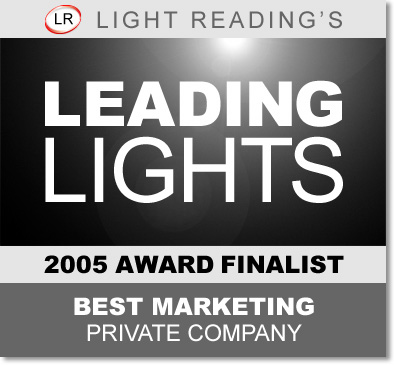 Here are the five selections for Best Marketing, Private Company, listed in alphabetical order: