The telecom equipment market in recent years has been like a day at Coney Island – it's got roller coaster rides as well as plenty of freak shows. It hasn't been a good place for the weak of stomach.

Just look at the Light Reading Index: up 14 percent since the beginning of 2003, but down 11 percent in 2004. Clearly, it's been more of a trader's market than an investor's market.

Putting together an investment strategy in telecom equipment, then, is no easy task. For the Leading Lights Awards category for Best Investment Potential, Light Reading editors and Heavy Reading analysts decided to take a portfolio approach connected to growth areas of telecom – identifying the hottest sectors, then pegging the hottest companies in those areas.

With the telecom world migrating to a packet infrastructure, IP routing and VOIP were among the chic neighborhoods to scope out, as was wireless. From there, it was just a matter of finding the companies that are well positioned in emerging equipment categories, or those with strong product portfolios overlooked by the market.

The winner will be announced at an Awards Dinner following Light Reading's Telecom Investment Conference in New York City on December 15.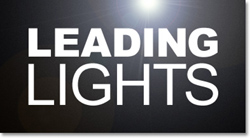 Here are the five selections for Best Investment Potential, listed in alphabetical order: