LR Names 2005 Leading Lights Winners
The second annual
Leading Lights Awards Dinner
is now in the history books, and while the format was similar to last year's affair – lots of food, drink, and entertainment both planned and unintentional – the results were as dramatic as anyone could have hoped for.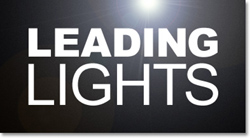 The Awards Dinner was the culmination of several weeks of hard work. The winners, in each case, are real winners, having survived three months of scrutiny and debate by a staff of more than 20 editors and analysts from
Light Reading
and its leading market-research division,
Heavy Reading
.
Light Reading
received more than 300 awards nominations in all, and each one was screened by our editors and analysts.
Once the initial screening was complete, a list of "contenders" was handed over to an elite panel of judges consisting of Scott Raynovich, Editor-in-Chief,
Light Reading
; Scott Clavenna, Chief Analyst,
Heavy Reading
; and Phil Harvey, News Editor,
Light Reading
.
After some conference calls and a few email threads that, when printed, could paper the Pacific Coast Highway, our judging panel came to a consensus in each of the 11 awards categories.
For a complete rundown of the nominees, please check out:
Leading Lights Awards Finalists
. The winners are as follows...
EDUCATIONAL RESOURCES



PARTNER PERSPECTIVES
- content from our sponsors