So who's been doing the best wheelin' and dealin'?

Light Reading editors and Heavy Reading analysts, after burning the midnight oil over some virtual pastrami sandwiches, have concurred on finalists for the Leading Lights Award for Best M&A Strategy.

This award will go to the public company that has consistently demonstrated good timing, judgment, and execution in high-profile acquisitions.

The winner will be announced at our Awards Dinner after Light Reading's Telecom Investment Conference in New York City on December 15th.

In short, the finalists made influential and bold decisions -- with the added benefit of being correct. The judging panel took into consideration the deals that happened in the last three years -- but there was a special emphasis on what that activity ultimately produced in 2004.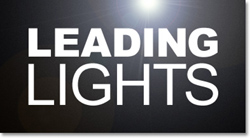 Here are our finalists, presented in alphabetical order:

That's it for the M&A finalists. Stay tuned for more Leading Lights finalists that will be announced today, including the Best Service, Public Company.

— The Staff, Light Reading


---
For more information on the Leading Lights Awards, click here.


For more information on Light Reading's Telecom Investment Conference, click here.