Mobile communications technology company Kodiak Networks Inc. has landed two large Indian service provider customers to bring its list of service provider customers to a dozen.

Last week, Kodiak announced AirTel , one of India's largest mobile providers with over 15 million customers, would be using its Kodiak's RTX system to deploy new group conferencing applications. This week, Kodiak anticipates announcing a deal with Idea Cellular Ltd. , also in India, sources close to the company say.

Kodiak, which has more than 250 employees, has grown into a company with revenues estimated in the tens of millions, and it's now profitable, according to Kodiak CEO Craig Farrill. Kodiak has a dozen mobile service provider customers, among them Cingular Wireless , Orange UK , and Alltel Corp. (NYSE: AT), in addition to the new customers in India.

"AirTel is one of the largest GSM customers in the world," says Farrill, who talked over a blues-jazz piece by the Max Weinberg 7. "Together with Cingular and Orange this makes our presence significant."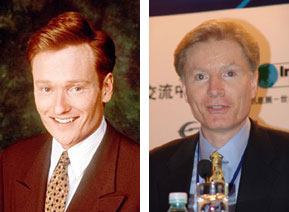 Kodiak's RTX system ties into a mobile carrier's existing signaling infrastructure to deliver conferencing and messaging applications such as group conferencing, push-to-talk, voice mail, and voice text messaging. Farrill says it differs from competitive products because it is based on open signaling standards. The Kodiak system interacts with a customer handset by either using a BREW software client, a SIM card, or via direct integration with the handsets through deals with suppliers.

Kodiak's initial start came as a technology provider to clients such as Cingular which sought to launch push-to-talks services that would compete with Sprint Corp. (NYSE: S)'s push-to-talk service, which pioneered that market. But now Kodiak is branching out into other applications.

Cingular spokesman Ritch Blasi says Kodiak was producing the right technology at the right time when Cingular went looking for a product to enable a service that would allow it to compete with Sprint/Nextel's offering.

"Kodiak solved a couple of problems for us in rolling out push-to-talk ... Ericsson AB (Nasdaq: ERIC) and Nokia Corp. (NYSE: NOK) [products] weren't really on par at all," says Blasi, who adds that the carrier is also using the platform for other applications other than push-to-talk. "Kodiak allows you to set up conference calls on the fly. That is pretty cool. And we can see doing things with HSDPA to push out anything -- such as video or pictures." (See Cingular Deploys Kodiak and IMS: What Are the Hot Apps?.)

Kodiak's newest application, called Voice Bridge, allows a company to create conferencing groups so that employees can instantly dial into phone conferences by pushing one button on their mobile phones, without the use of PINs or dial-in numbers. In the AirTel deployment, the applications is deployed using a SIM card for employee handsets.

Kodiak's CEO, Farrill, is the former CTO of Vodafone Group plc (NYSE: VOD) who helped found the company when he was working as a venture capitalist.

Kodiak's initial launching point was a deal with Alltel in addition to an OEM agreement with Lucent Technologies Inc. (NYSE: LU) to distribute systems for building applications for both CDMA and UMTS systems. The company has more than 250 employees and is based in San Ramon, California.

Last September, Kodiak raised $15 million in Series B venture financing, bringing its total funding to $25 million. (See Kodiak Scores $15M.)

— R. Scott Raynovich, Editor in Chief, Light Reading