NEW YORK -- Juniper made a big, big deal out of announcing the EX line of switches yesterday. (See Juniper Storms Into Ethernet Switching.) They rented space in New York's ornate Palace Hotel and flew in press and analysts from around the world.

Whether the EX makes a splash in the market is yet to be seen. If nothing else, it made for some nice pictures.

Well, heck, Cisco Systems Inc. (Nasdaq: CSCO) got its shot at a slideshow. (See Cisco C-Scape Slides.) Why not Juniper, too? Just click on the image below to start the show.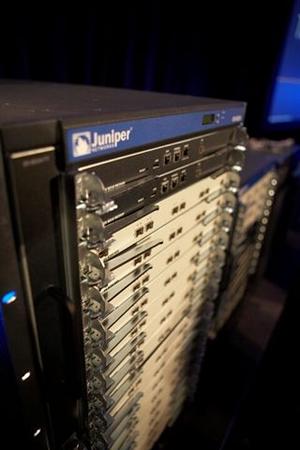 Photos courtesy of Matt Carr/Getty Images.

— Craig Matsumoto, West Coast Editor, Light Reading