NEW YORK -- Ethernet Expo -- One of the biggest issues around Ethernet services here is availability. Enterprises and carriers constantly want to know: Where is Ethernet available? And, if it's not available, should you build out fiber to deliver Ethernet services?

Randy Nicklas, Chief Technology Officer at XO Communications Inc. , said on a panel here today that in order to offer Ethernet services everywhere, a carrier must offer a number of different technologies.

"Regrettably, we don't have fiber everywhere. No one does," he said. "Very often fiber doesn't work the entire way, so if someone wants Ethernet reach everywhere, you need to offer a variety of technologies."

One of the ways that XO is expanding its Ethernet reach is its new Ethernet-over-copper service, which is something Nicklas says his company is "spending a lot of money on."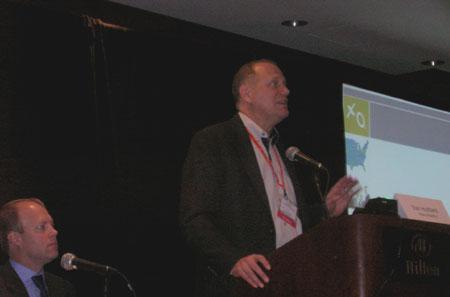 But the Ethernet-over-copper service has its limitations. It only offers 10-Mbit/s bandwidth, whereas fiber theoretically can offer unlimited bandwidth. This is one of the reasons Verizon Enterprise Solutions argued that fiber, in the long run, is really the only way to go.

Carlos Benavides, Group Manager of Product Management for Metro Ethernet Services at Verizon Business, argued that "we've done a lot of different things to address availability. You have to have fiber. There are other ways, but the pervasive way is still fiber."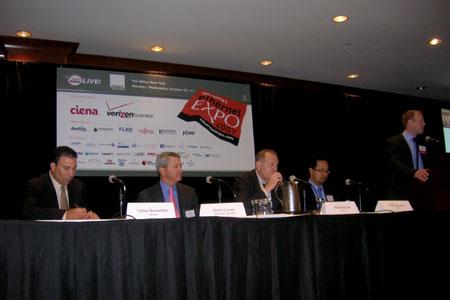 After the panel discussion, Benavides said: "We do look at non-traditional methods in our non-traditional footprints, but with bandwidth needs, eventually you have to get to fiber. Copper is tough, because, just the amount of bandwidth we're talking, it's almost to the point where fiber is a necessity."

— Raymond McConville, Reporter, Light Reading