Google's Apology, Remixed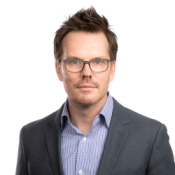 10/25/2010

Comment (4)

3:40 PM -- After reading the post, where Google (Nasdaq: GOOG) apologized for collecting too much data with its roving camera cars, I took some liberties with Google's words, rewriting it to add in some sentiment that seems to be lurking just between the lines:


In May we announced that we had mistakenly collected unencrypted WiFi payload data (information sent over networks) using our Street View cars, which drive around taking pictures of your homes, cars, and loved ones, without permission. We work hard at Google to earn your trust, so we can sell advertising on the back of your personal details, and we're acutely aware that we failed badly here by not covering up the incident completely, like AT&T does when it helps the U.S. government spy on citizens. So we've spent the past several months looking at how to strengthen our internal privacy and security practices, as well as talking to external regulators globally about possible improvements to our policies. We'll make some big to-do about this in the press, but rest-assured nothing will change. We will still read your Gmails before you open them, so we can target ads as accurately as possible... We are mortified by what happened -- well, mortified that we were caught -- but confident that these changes to our processes and structure will cause the trade press to forget about all of this very soon. By the way, nice work on your flowerbeds out front. The yard's really looking great.
Thanks, Google. Always nice to know you're looking out for us.
— Phil Harvey, Editor-in-Chief,
Light Reading

(4) |