1:00 PM -- Aging baby boomers may be loyal, but Generation Y is where the mobile money's at. Two separate surveys this month indicate that members of Gen Y, aka the digital hipsters, are using their phones to browse the Web more often than their PCs, but -- when given the choice -- they prefer mobile apps to the mobile Web.

The first study, a survey of 300,000 people conducted by Opera Software ASA , finds that more than 90 percent of users age 18 to 27, Opera's largest demographic, in Nigeria, South Africa, and Indonesia use their mobile phones more than their desktops or laptops to access the Internet. Interestingly, smartphones aren't that common in these regions. In the US, the split was closer to 50/50.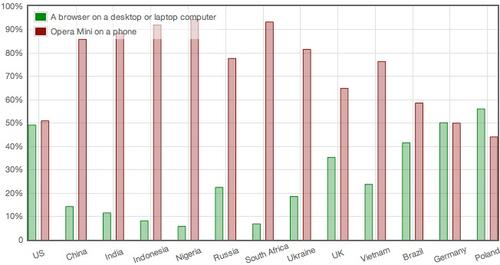 The second study, from Parks Associates , agrees that Gen Y is increasingly mobile, but suggests they'd rather use a native mobile app to browse the Web, citing slow browser speeds, non-optimized sites, and typing in an address as pitfalls of the mobile Web.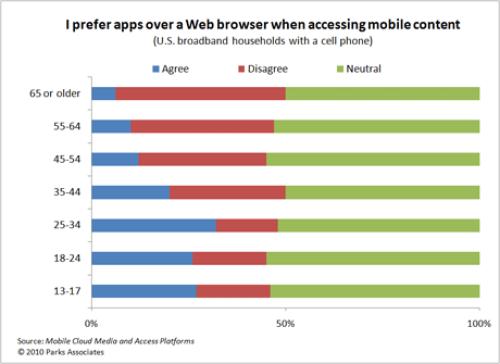 The results of these two studies suggest two things -- one, Gen Y, is an important demographic to target with mobile ads, content, and services, but, two, brands can't rely solely on the Web. A Web-plus-app strategy that accounts for both feature and smartphones may be the best bet.

— Sarah Reedy, Senior Reporter, Light Reading Mobile