Optimum Lightpath Expands Southward

Comment (0)
Optimum Lightpath
isn't saying how much it's paying for
4Connections
, a facilities-based CLEC, but the deal, once closed, will connect
Cablevision Systems Corp.
(NYSE: CVC)'s business services arm to more than 70 percent of New Jersey via dark fiber. (See
Lightpath to Buy 4Connections
.)
That's according to a network map posted on the 4Connections Website, which also states that the CLEC's dark fiber covers 10 counties and a total of 440 route miles.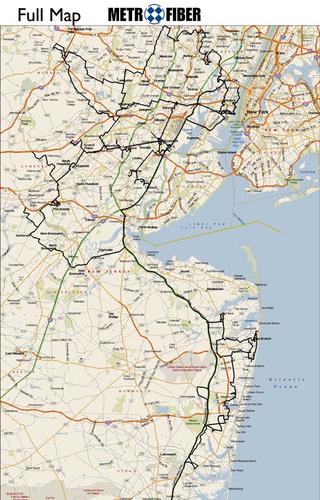 Optimum Lightpath said it would comment further when the deal is done, but the acquisition of 4Connections, a company founded in 2001, will expand the Cablevision unit's ability to deliver Ethernet-based, business-class services in the state, particularly in areas that are heavy with financial firms and data centers.
"Optimum Lightpath has pretty good reach in Long Island and Westchester (N.Y.) and in Connecticut, so [this deal] is a push into the New Jersey part of their franchise," says
Heavy Reading
senior analyst Alan Breznick, noting that the buy will complement Optimum Lightpath's already aggressive Ethernet technology strategy. "They [Optimum Lightpath] must've decided that it's easier to buy someone to do the last mile connections rather than doing it all on their own."
Not counting 4Connections, Optimum Ligthpath's network comprises 2,750 route miles of fiber in portions of New York, Connecticut, and New Jersey. That network is connected to more than 2,800 commercial buildings. The unit pulled in $59.4 million in revenues in the first quarter -- up 12.2 percent year-over year, but accounting for just 3 percent of Cablevision's consolidated revenues for the period. Its operating loss was narrowed 73.9 percent, to $1.4 million, aided by its higher-margin Ethernet business.
How much privately held 4Connections will add to Cablevision's pot of business services gold is difficult to determine. The Parsippany, N.J.-based company did not return a call by deadline, but 4Connections can show off a handful of case studies, including the Trinitas Hospital in central New Jersey, OMX Technology, and an unnamed "major Manhattan financial institution."
— Jeff Baumgartner, Site Editor,
Cable Digital News
PARTNER PERSPECTIVES
- content from our sponsors