As we've mentioned previously, Huawei Technologies Co. Ltd. treated last week's Interop as its grand debut on the enterprise stage. For many value-added resellers (VARs) and other channel folks, it was a first chance to get to know the big Chinese company with the unshakable reputation.

Booths at the fall version of Interop tend to be modest, so this wasn't a lasers-and-dry-ice debut. But Huawei's booth was around the same size as those of other big companies and, with a spot right near the entrance, it was drawing quite a crowd as the exhibits opened Thursday morning.

Huawei envisions enterprise being a US$7 billion contributor to its annual sales next year compared with $2 billion in 2010. We figured that made it worth visiting the booth for a closer look.

Click here for thumbnail images, or click the image below to launch a slideshow (with navigation links above each picture).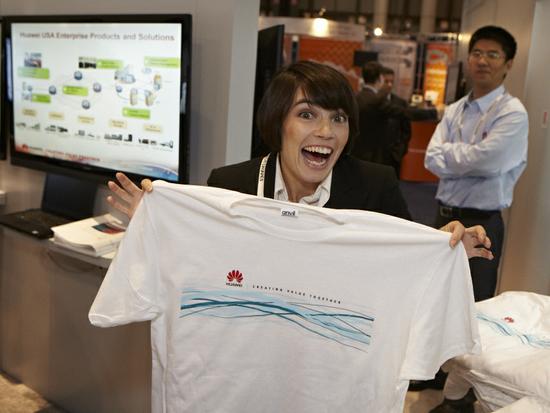 Photos by the unflappable Matt Carr/Getty Images. Captions not.

Be sure to check out our other Interop coverage:

— Craig Matsumoto, West Coast Editor, Light Reading