Dancing to Mobile's Tune
12:50 PM -- BARCELONA -- Mobile World Congress 2009 -- Concerns that the global economic downturn would significantly impact the mood and attendance at this year's mobile industry jamboree in Barcelona proved unfounded, and, according to the highly scientific Dancing Girls Fiscal Health Metric (DGFHM) employed by
EuroBlog
, the wireless industry is in rude health.
According to official statistics from the event organizer, the
GSM Association (GSMA)
, about 47,000 folk (including delegates, exhibitors, contractors, wild animals, crazies, and the media) attended the show this year. That's down from last year's 54,000, but, given the circumstances, it's a very decent turnout, and is a positive indicator of the sector's relative health as well as the continuing attraction of the event.
And, even though there was only one
really
busy day on the show floor (Tuesday), it's nowhere near close to the 35,000 this reporter was predicting a few months back. (See
GSMA: Bullish on Barcelona
.)
On Day 1 of the event, though, I was worried about the state of the industry when I strolled past the stand of renowned Russian billing, monitoring, and messaging system vendor
CBoss Corp.
, which always hosts regular dancing displays featuring a number of young women.
I was worried because there were only three dancing girls instead of the usual six, a statistic that spelled trouble when plugged into the DGFHM planning model. (See pic below.)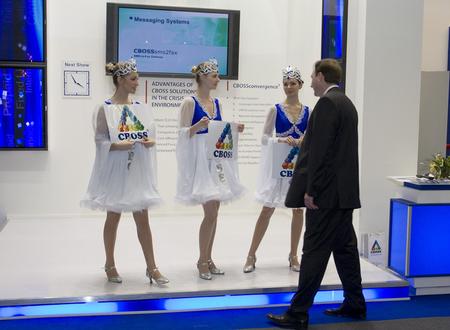 But the concerns were short-lived -- the other three must have been fixing their hem lines, and were soon back entertaining the crowds, and proving the resilience of the sector. PHEW!!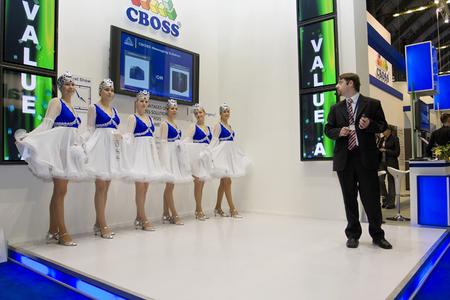 Check out our news coverage of this year's event
right here.
— Ray Le Maistre, International News Editor,
Light Reading