SAN FRANCISCO -- CTIA Wireless IT & Entertainment -- A tiny little flip phone was the star of the show at this week's CTIA show in San Francisco

The BlackBerry finally stopped clamming up about its Pearl Flip clamshell phone. (See RIM Reveals the Pearl Flip.) And Unstrung was there to see the debut open and close.

Plenty of other stuff happened: Clearwire LLC (Nasdaq: CLWR) took us for a ride, Verizon Wireless really opened up, and Adobe Systems Inc. (Nasdaq: ADBE) made us hate Ashbury. Check the slideshow if you don't believe us! (See CTIA: Steady Rollin' Clearwire , Operators Eye WiMax Femtos, and CTIA: There's a Man .) Enjoy!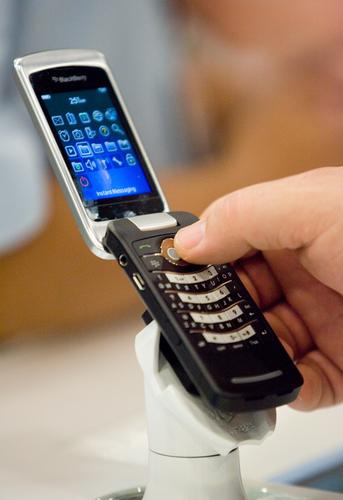 — All photos by the great Don Feira/Getty Images, except image 16, John Storch/Clearwire. All captions by Dan Jones, Site Editor, Unstrung