Cisco Goes Home

Comment (1)
4:00 PM --
Cisco Systems Inc.
(Nasdaq: CSCO) is blitzing CES tomorrow with a John Chambers keynote and an executive chat. It's also trying to get that "
Cisco/consumer
" tie cemented in people's minds with a networked home that's been added to
Cisco's island
in
Second Life
.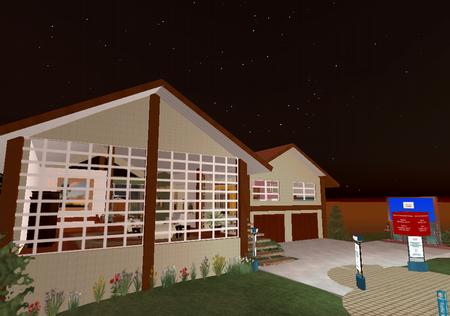 Most of the interactive elements inside the home consist of Web links to various LinkSys products. Multimedia laptops adorn each kid's bedroom. I got them to play music, but not video. (A placard warns that applications in Second Life are much slower than in Real Life). Only the kitchen seems unconnected, although I didn't check it much other than to see the refrigerator is stocked.
Overall, I didn't find much to do. Cisco is having an in-world event
at the house
, at 4:00 Pacific Time on Jan. 9, according to the big red cube. (What, don't you have one of those in your front yard yet?) That might be a time to learn more, if there
is
more -- this particular demo appears aimed at Cisco beginners.
— Craig Matsumoto, Senior Editor,
Light Reading