HANNOVER, Germany -– CeBIT 2005 -- Another year, another overdose of wurst and bier at Hannover's megashow, CeBIT 2005.

But between the sausage and frothing tankards of wheaty beverage, what was going down at Germany's premier tech event? Well, we've already heard about how hot Ethernet was at this year's event, and how vendors such as Huawei Technologies Co. Ltd. and Lucent Technologies Inc. (NYSE: LU) made an impact on the event (see Ethernet Makes a CeBIT Splash , Eurobites: CeBIT Schnippets, Huawei Lands Deutsche Deal, and Lucent Pushing Services).

But what was catching the eye on the show floor?

PHONE SOX!

Yes, sox (or "socks" if you're not into that whole brevity thing) that hang around your neck acting as a cute little pouch for your mobile phone were the undisputed sensation -- or is that soxsation -- in Hannover this year, as our intrepid cameraman, Heavy Reading senior analyst Graham Finnie, noticed.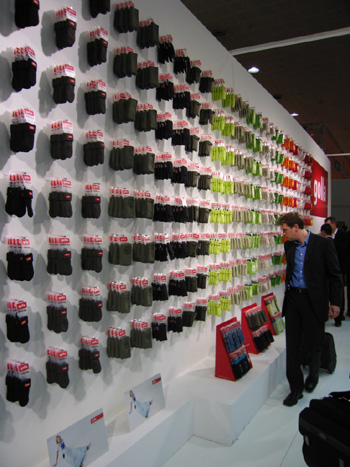 Yes, a whole wall of phone sox, and this was just one of a number of stands peddling these little wonders. But what do they look like when they're worn, you ask, especially if they're a lovely shade of lime green? Wonder no longer.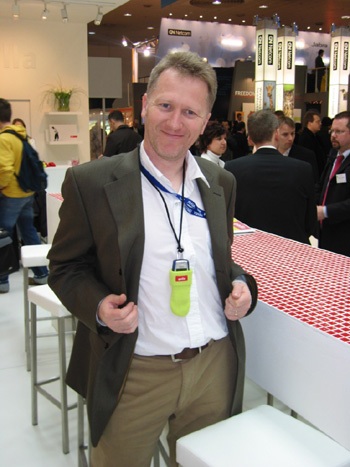 But those little cuties, or anything else in the telecom halls, weren't interesting enough to keep the show goers awake the whole time. In fact, it was more like a Narcoleptics' Annual General Meeting at times…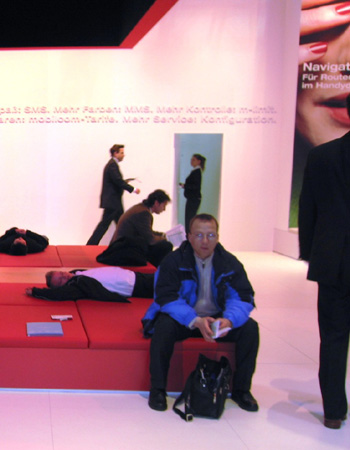 Other than the sox and every type of Ethernet device you could imagine, the other ubiquitous technology at this year's CeBIT was Bluetooth, the short-range wireless technology that's tempting many an executive, or shop window mannequin, to wear a large, growth-like earpiece these days.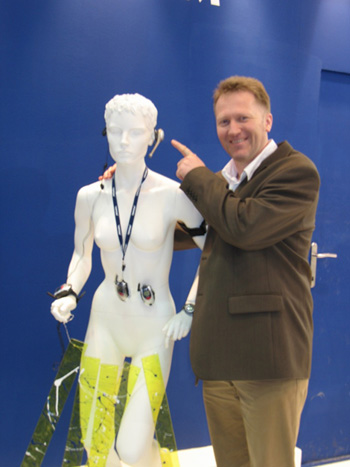 Unfortunately, our picture of one of the world's largest sausages didn't come out well enough to reproduce, so you'll have to wait until CeBIT 2006 for that visual delight. So until next March, it's Auf Wiedersehen!

— Ray Le Maistre, International News Editor, Light Reading