Can Ericsson Broker Handset Peace?
Ericsson AB
(Nasdaq: ERIC) wants to provide the bridge between different mobile platforms, creating a more open wireless world where applications can work between, say, an iPhone and a Symbian phone.
The plan, which executives expect will take at least a couple of years to implement, would hinge on the use of
IP Multimedia Subsystem (IMS)
technology, Ericsson executive vice president Bert Nordberg tells
Light Reading
.
Executives outlined the idea yesterday during the company's Executive Summit on Broadband Mobility, a day-long event that doubled as a coming-out party for Ericsson's Silicon Valley presence. (See
Ericsson in the Valley
.)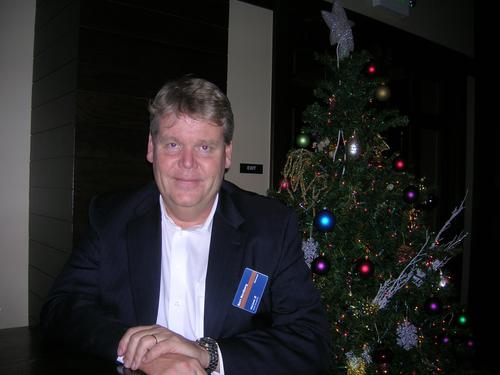 The problem is simple: different breeds of mobile devices can't talk to each other. Closed ecosystems surround the
Apple Inc.
(Nasdaq: AAPL) iPhone, the
BlackBerry
BlackBerry, the
Google
(Nasdaq: GOOG) Android platform, Windows Media from
Microsoft Corp.
(Nasdaq: MSFT), and the
Symbian Ltd.
operating system now owned by
Nokia Corp.
(NYSE: NOK).
Ericsson wants to be the one that ties those worlds together.
The result could resemble Ericsson's
Internet Payment Exchange (IPX)
, says Jörgen Odgaard, head of Ericsson's developer program. IPX is a mobile-payment system whereby Ericsson acts as a broker between content owners and carriers, letting customers pay for items using their cellphones and having the charges added to their monthly bills.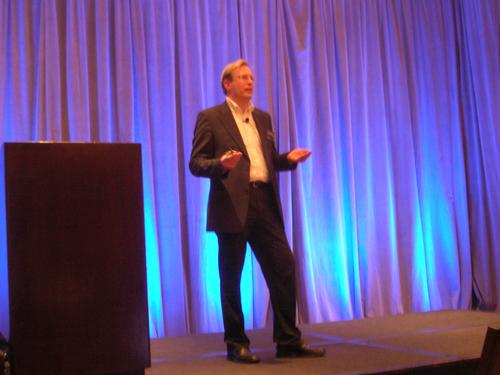 Nothing resembling a product or service is near ready for release, and executives weren't willing to discuss the idea in detail. But the crux of the plan appears to be a set of application programming interfaces (APIs) that would reside in the network and make use of IMS.
"When you look at where the technology is done, it's at the control layer. It's IMS," Nordberg says.
Why should Ericsson be the one to do this? Executives cite the company's sizeable market share in wireless gear and its rapport with large carriers -- the latter being a crucial factor, considering it's only through carrier demand that this kind of service/feature will come into existence.
There's also the fact that Ericsson is poised to spend $25 billion on R&D during the next five years, at a time when "a lot of people are concentrating on saving money," Nordberg said.
Alcatel-Lucent
(NYSE: ALU) is one example that comes to mind. (See
Ericsson Earmarks $25B for R&D
and
AlcaLu Preps Major Realignment
.)
— Craig Matsumoto, West Coast Editor,
Light Reading
EDUCATIONAL RESOURCES



PARTNER PERSPECTIVES
- content from our sponsors