BlackBerry was one of the stars of the show at last week's 3GSM World Congress in Barcelona. Some news of the vendor's technology updates, however, got lost in the information cavalcade, but could prove to be crucial in the long-term.

The BlackBerry was on the rise at the show. The Canadian firm launched the smartphone equivalent of a business mullet, the 8800, which combines the look and feel of a traditional BlackBerry with some of the consumer features and upgrades found in its popular Pearl device.

The firm also threw the 'hot ticket' party at the show; flying over the remaining members of the Buena Vista Social Club to play to a crowd of journos, employees, and executives on the Wednesday night.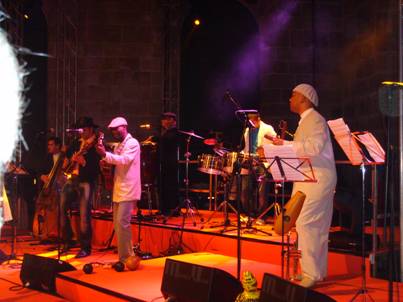 Beyond the news and booze, however, the vendor also had some key updates for corporate and -- possibly -- consumer users of the BlackBerry family of devices.

Baby Steps to Fixed/Mobile Convergence: RIM has started to ship convergence software it acquired when it bought Ascendent Systems last March in the 8800. This software basically makes a user's BlackBerry look like part of a business desktop phone network to the corporate PBX, so that users can have one number they can be reached at all the time and the usual desktop features like office voicemail access and conference calling. (See RIM in Voice 'Push'.)

The software is incorporated in the new 8800 but is also available for older BlackBerry models. The system uses the BlackBerry Enterprise Server on the backend to help route calls.

"It's very much an integrated platform," says Jeff McDowell, VP of Global Alliances at RIM.

One element that RIM isn't really addressing at the moment is adding WiFi to the convergence mix. "We have launched a WiFi device [the 7270]," notes McDowell, adding that RIM is examining WiFi FMC "going forward" but he wouldn't be drawn on any specifics.

Pushing the iPhone: Another possible application of RIM's existing technology could be extending RIM's push email capabilities to consumer applications. The topic came up during a brief conversation about Apple Inc. (Nasdaq: AAPL)'s iPhone and how RIM might compete in the consumer space. McDowell again stressed that he wasn't pre-announcing anything -- just talking about what could be done.

"New and bigger functionality could be built," he noted.

For instance, RIM might be able to develop its push functionality to allow record companies or carriers to push songs to a user's phone if the user's music buying patterns showed that they may be interested in that particular artist.

RIM, McDowell says, is working with carriers and content providers to make digital downloads more than a mere commodity -- and push could be one way of doing that. This could involve songs pushed to devices as well as artist information, bios, and artwork.

"We can build a lot more value into the mobile music experience," McDowell says.

— Dan Jones, Site Editor, Unstrung