HONG KONG – ITU Telecom World 2006 – The International Telecommunication Union (ITU) is facing a show floor showdown with disgruntled exhibitors who are unhappy with a perceived regional focus for what is supposed to be a global affair, according to feedback from the Hong Kong event.

Reports are circulating at the event, now two days old, that a number of major exhibitors are unhappy that the show isn't living up to the global ticket ascribed by the ITU, and that they have cut back their presence and spending at the last minute. There are also questions being raised as to whether the visitor numbers are reaching the pre-show targets.

The ITU had not responded to these reports as this article was published, while a spokeswoman said no figures for pre-show registration or actual attendance would be available until the event is over. In its pre-show marketing the ITU said it expected between 35,000 and 50,000 visitors from 160 countries to visit the show, where 650 exhibitors from 40 countries would have a show floor presence.

Unconfirmed show floor speculation puts the number of pre-registered visitors at 30,000.

Asian flavor
So does the show seem more like a regional than a global event? In general, yes, say attendees. But they add that there is still an international flavor, and that a Hong Kong exhibition and conference is bound to be dominated by local companies and visitors.

Michael O'Hara, general manager for the Communications Sector at Microsoft Corp. (Nasdaq: MSFT), says he expected the attendees to come primarily from the Asia/Pacific region, adding that the show floor is dominated by Asian vendors such as Huawei Technologies Co. Ltd. , ZTE Corp. (Shenzhen: 000063; Hong Kong: 0763), LG Electronics Inc. (London: LGLD; Korea: 6657.KS) , and Samsung Corp. , with less of a presence "from the North Americans – it's pretty quiet from there."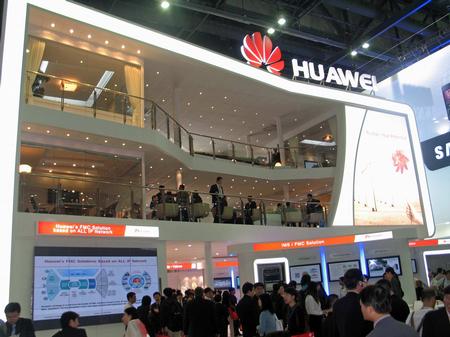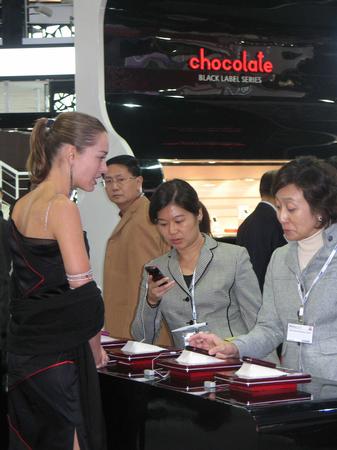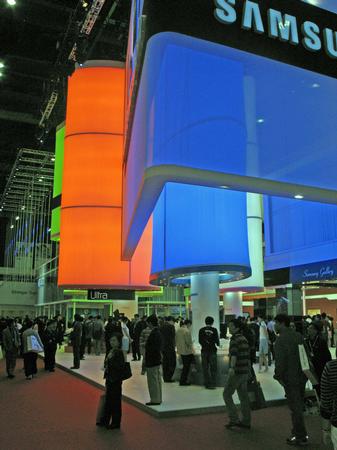 But he says he has had meetings "with people from all over the globe. It's been busy." As for the number of attendees, he says he'll sit down with the ITU after the show and look at the numbers then, but adds: "We are very happy with the event."

Heavy Reading senior analyst Graham Finnie says the event seems more like an Asia Telecom event and was "quiet on the first day." But he says there's clearly a greater international presence than you'd find at a purely regional show, with Alcatel-Lucent (NYSE: ALU), Ericsson AB (Nasdaq: ERIC), Motorola Inc. (NYSE: MOT), and Microsoft all having big booths.




The show, though, is dominated by the big Chinese firms, says Finnie. Apart from Huawei and ZTE having the biggest stand, China's four major carriers – China Telecom Corp. Ltd. (NYSE: CHA), China Mobile Communications Corp. , China Netcom Corp. Ltd. (NYSE: CN; Hong Kong: 0906), and China Unicom Ltd. (NYSE: CHU) – each have a major presence.

And if there's any overriding theme, it's mobile, especially on the device side. "There's lots of wireless companies and displays, as you'd expect at a show in Asia/Pacific," says the analyst.

There's also some fun to be had, too, as Light Reading's president Steve "TV" Saunders found out when he visited the OKWAP stand.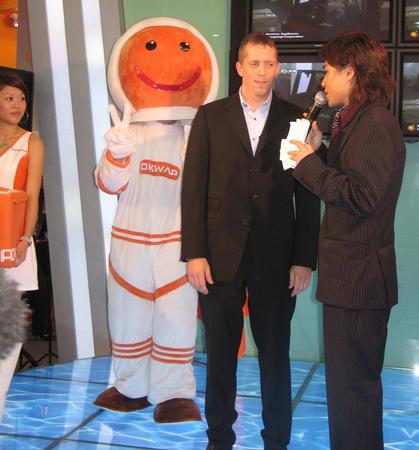 But while the event halls may be dominated by the regional players, the news coming from the show is certainly of an international flavor. Let's start with the home teams, though, as Huawei boasted of continued growth, a partnership with BEA Systems Inc. (Nasdaq: BEAS), and a rounded out CDMA 1xEV-DO Rev A system. (See Huawei Touts $11B, BEA, Huawei Team on IMS, and Huawei Releases Rev A Gear.)

ZTE, meanwhile, focused on its wireless capabilities, with device and infrastructure announcements including an environmentally friendly base station. (See ZTE Goes Green, ZTE Enables HSDPA Network, Outremer Uses ZTE, ZTE Shows Off Handsets, and PMC-Sierra, ZTE Team on PONs.)

ZTE wasn't alone in announcing "green" mobile gear, as Motorola also touted its capabilities as a supplier of mobile equipment that can harness nature's resources (man) in remote deployments. (See Motorola Touts Green BTS.)

Say halloo to ALU
Alcatel-Lucent has been making its global debut at the show, with a host of senior executives, including CEO Pat Russo, speaking at the conference only days after the company was created. (See Alcatel-Lucent Stays Tight-Lipped and Alcatel, Lucent Merge.)

The new giant vendor has also been busy showing off its global pulling power, announcing: a significant services and support deal with BT Group plc (NYSE: BT; London: BTA) valued at €263 million (US$351 million); a fixed/mobile convergence deployment with Taiwanese incumbent Chunghwa Telecom Co. Ltd. (NYSE: CHT); a mobile WiMax field trial with Malaysian operator Maxis Communications Bhd. ; and partnerships with Hong Kong's Hutchison Global Communications Ltd. (HGC) and Korean incumbent KT Corp. . (See Alcatel-Lucent Touts Wins, Alcatel-Lucent Wins BT Deal, and Alcatel-Lucent Collaborates.)

Cisco makes a noise
And that noise was "Oy! Check this out!" as the company stormed into Hong Kong with a welter of announcements, including its video delivery strategy and the latest set of enhancements for the firm's workhorse router, the 7600. (See Cisco Steps Up Telco TV VOD, Cisco Tackles Video Quality, and Cisco Catches Integration Fever.)

It also rammed home its IP dominance with a series of router customer announcements, including deployments with Deutsche Telekom AG (NYSE: DT), BT Group plc (NYSE: BT; London: BTA), Italy's Fastweb SpA (Milan: FWB), and French upstart Free , the likes of which have helped it to a deployment milestone. (See FastWeb Upgrades With Cisco , Cisco Touts ISR, T-Com Chooses Cisco, Cisco Goes Live in 21CN, and Cisco Wins Free Deal.)

There were plenty of other announcements too. Here's the best of the rest:

— Ray Le Maistre, International News Editor, Light Reading