Alcatel (NYSE: ALA; Paris: CGEP:PA) has named its North American president Mike Quigley as the company's new president and chief operating officer, replacing Philippe Germond who quit earlier this month (see Alcatel Names New Prez, COO, Alcatel's COO Quits, and Eurobites: Wind, Reign & Sunny Spells).

Although this makes him second in command after current CEO Serge Tchuruk, who is set to step down as CEO in 2006 but remain as chairman until 2008, Alcatel wouldn't comment on whether today's appointment makes Quigley, who was born in the U.K. and educated Down Under, the CEO designate.

Some might doubt Quigley would be handed the lead role, especially as he hasn't mastered Alcatel's native tongue. "He's not fluent in French yet, but he's taking intensive lessons," says a spokesman.

The consensus view among analysts and media reports is that Quigley will move up a seat next year. And that would be a positive move for the firm, says Heavy Reading analyst at large, Graham Beniston.

"It's disappointing that Germond is not the CEO elect, as the future he had laid out for Alcatel was visionary. He knew where he wanted Alcatel to be in five years' time," says Beniston. "But Quigley is an excellent replacement. Germond has produced the vision, but Quigley is probably the best man to implement it. He's Alcatel's IP man, and a very good technologist. He understands the big picture."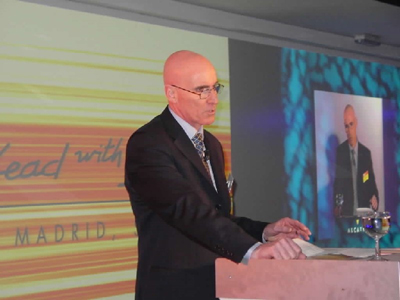 Quigley is often the public face of Alcatel's broadband and IP business, and was regularly called on in the company's quarterly earnings conference calls to handle questions about the vendor's crucial DSL market strategy (see Mais Alors! Alcatel Bags $1.7B SBC Deal and Alcatel Profits Disappoint).

— Ray Le Maistre, International News Editor, Light Reading