2005 Top Ten: Signs of Recovery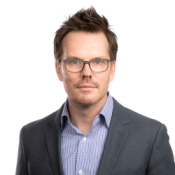 12/29/2005

Comment (10)

The telecom industry in 2005 was like John Locke, the character that actor Terry O'Quinn plays on Lost. Like Locke, the telecom industry survived a horrible crash and somehow emerged able to wiggle its feet, stand, and, yes, even to walk again.

But how long will the telecom industry stay upright? How long before another episode of fear, panic, and depression sends it back to bed where it shares its aspirations with phone sex operators until the wee hours of the morning?

Well, we're sure as heck not going to answer that. But we will give you ten big reasons why we think the telecom industry is more likely to be walking around a while, and maybe even running, in 2006.

10. The Leading Lights Are Still Going Wild
We said it last year and it's worth repeating: So long as the industry has a vibrant awards program -- like Light Reading's Leading Lights -- there will continue to be a reason to focus on the success and growth stories and those making champagne from the telecom industry's lemons, even while that sounds scientifically impossible.


One last time, here's our Leading Lights highlights:
9. There's an Acronym Explosion (AE) Going On
Thanks to the emergence of IPTV, IMS, and several other next-generation communications technologies, 2005 saw a precipitous rise in the use of industry jargon, shorthand, and ridiculous acronyms. (See
LR Explains IMS
.) Even
Newton's Telecom Dictionary
is getting so big it should come with a spotter. This year saw the 21st edition of that venerable volume, which is now 990 pages and contains more than 22,400 terms. By comparison, the version on my desk, the 14th edition, has 882 pages and includes 15,810 terms. FYI -- IMHO, that's a lot of words. LOL!
8. You Still Can't Spell IPO Without "IP"
Lots of companies were making noise about going public in 2005. Seriously, LOTS of companies. (See
Sylantro Ready to Garnish Public Markets
,
Fortinet Fires Up for IPO
,
Fiberxon Mulls IPO
,
IPTV Operator Plans London IPO
,
Ubiquity Plans London IPO
,
Profitable Passave Pushes for IPO
,
Sources: Vonage Is Eyeing the Exits
, and
Europeans Eye IPOs
.)
Comparatively, very few telecom companies went public, which tells us there may be some pent up demand, as they say in
financial circles
. But the ones that did -- and the ones that did well -- had a solid story built around the evolving world of services that will run on IP networks (See
NeuStar Twinkles on Wall Street
,
Rural Carrier Makes IPO Hay
, and
Cisco-Backed Cbeyond Sees $73M
.)
7. CMP Paid $27M for a Telecom Website
We're still pinching ourselves. And CMP is pinching us, too. They're a handsy lot.
Seriously,
Light Reading
's acquisition says a lot about the new
CMP Media LLC
and the telecom industry overall. CMP today is definitely a company that's serious about covering the convergence of telecom and enterprise networks in new and interesting ways. And that's where we come in. Heaven knows, if the telecom industry were headed off another cliff, we seriously doubt a five year-old online media company would be able to get a Costco card, let alone a benevolent corporate parent. And can you imagine how an innovative product like
LRTV
would look if we didn't have proper financing, oodles of talent, and a healthy dose of humor? [Ed. note: Probably like
this
.]
6. Ethernet Becomes THE Show
When hundreds of service providers turned up at a first year event in New York called
Light Reading
's Ethernet Expo, it says a lot about where the telecom space is headed. (See
Light Reading's Ethernet Expo: Day One
,
Light Reading's Ethernet Expo: Day Two
, and
Light Reading's Ethernet Expo: Day Three
.) When carriers of all sizes and geographies embrace a technology that forces them to evolve their networks, that's a good sign that the industry is getting healthier. And we're pretty sure if the show was called the Legacy Sonet and Class 5 Switch Expo, and if it were held it in Scranton, Pennsylvania, the turnout might not have been so stunning.
5. There's a Party at the Premises
One thing that became obvious in 2005 is that network equipment vendors of all shapes and sizes decided that they needed to own the last device in the last mile if they want to increase their chances of survival in a world where service creation reigns supreme.
Cisco Systems Inc.
(Nasdaq: CSCO) bought a set-top box vendor,
Siemens AG
(NYSE: SI; Frankfurt: SIE) and
Entrisphere Inc.
started making their own optical network terminals (ONTs),
Calix Inc.
(NYSE: CALX) bought itself some GPON insurance, and, in the enterprise, the concept of Ethernet demarcation spawned several new products and one notable acquisition. (See
Cisco to Acquire Scientific-Atlanta
,
Siemens Enters BPON Business
,
Entrisphere Intros Gear, Gets Grande
,
Calix to Buy OSI
, and
ADVA Snaps Up Covaro
.) The activity at the customer premises suggests that the services we've been hearing about for eons -- IPTV, wireless everything, fiber-fed access, etc. -- are, as ever, just around the corner.
4. Lucent Dons a New Look
Lucent Technologies Inc.
(NYSE: LU) used to be the poster child for how the telecom industry had fallen. In 2005 though, Lucent was more competitive, more interesting, and it talked a completely different game than that of just survival. (See
Pat Russo, Lucent Technologies
,
Lucent Lands BellSouth IMS Deal
,
SBC Jumps on Lucent IMS Bandwagon
and
Cingular Picks Lucent for IMS
.) Not only was Lucent successful in grabbing the industry's attention with its IMS message, it was also the unlikely star of a
Light Reading
awards show. Sure, stranger things have happened. But we're hard-pressed to come up with one right now.
3. Supercomm Splits in Two (sort of)
You know the industry's fortunes are looking up when the two largest telecom-related trade groups felt like there was enough marketing money lying around that they could put Supercomm to rest and go off to managing their own mega-shows. (See
TIA, USTA Split on Supercomm
.) In June, we bid a fond farewell to Supercomm and to the
United States Telecom Association
's TELECOM conference series. And, in 2006, we'll welcome the USTA's TelecomNEXT and the
Telecommunications Industry Association (TIA)
's
Globalcomm
show. (See
Globalcomm Wins 'Show Wars' Poll
.) While early polling suggests that the TIA's effort might garner more first-year support than its competitor, the reality is that both shows have confidence that the industry is stable enough to make room (and money) for two.
2. Corporate Comedy is Back
Remember the days when you could get your boss to appear in a corporate video singing about his company's success and you could put him in with jiggly dancing girls; a soccer team; and a couple of puppets for comic relief? Well happy days are here again as evidenced by the
Light Reading's 2005 Corporate Video
-- a near waste of time, money, and bandwidth that simply wouldn't be possible if the industry were still taking it in the shorts. Sure, it's not an iron-clad economic indicator, but it is proof that things aren't as dreary as they used to be.
1. Juniper Goes After the "Does"
Seriously, is there any better sign that all is well with the business than when a company can take the time to obsess on what a handful of random, anonymous people on the Internet are saying? We think not. (See
Juniper Sues LR Message Boarders
.) So Juniper's decision to sue
Light Reading
's message board users has to be taken as a sign that things are going so well for the router maker -- and maybe the telecom industry as a whole -- that there simply are no bigger fish to fry at the moment. Which is too bad, if you like fried fish. (See
Juniper Complaint
and
Poll to Juniper: Bad Move
.)
* * *
So, what have we learned? This Locke-like industry, though sometimes creepy, is still in a much better place than it was a few years ago. And the wheelchair can stay stowed for now. The telecom industry is firmly on its feet and looks to stay nimble for a while. But, like
Lost
, the telecom industry is also full of unexpected twists and surprises. So stay tuned for next year's list:
Top Ten Reasons the Telecom Industry Was Unexpectedly Eaten by a Giant Polar Bear
.
— The Staff,
Light Reading

(10) |