Well, it certainly shouldn't be a surprise to see a couple of cops standing on either side of a Light Reading editor. And, at OFC this year, Peter Heywood pushed the envelope just far enough to get a free escort off the tradeshow grounds (see OFC Scrapbook, Part 1). Even his usual, "Don't you know who I am?" rant wasn't enough to change their minds.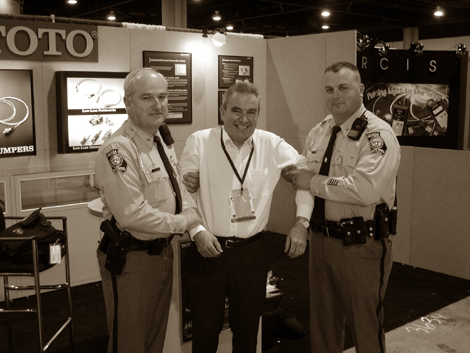 Holy marketing, Batman! Another thing we learned at OFC, from Korean components maker ShinKwang I&C Co. Ltd., is that there's no better way to embrace the international community than to go "Grobal."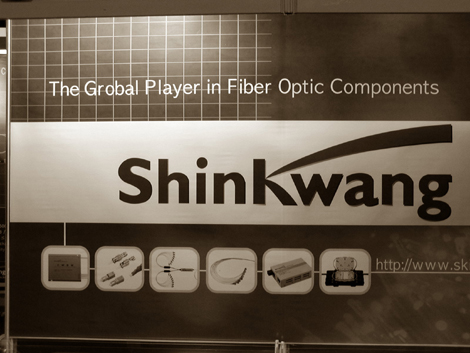 It's been a while since Light Reading has held one of its world-renowned pub parties, and that's mostly the fault of John-Paul Mattia, chief technology officer of Big Bear Networks, who is pictured here "sampling" brews from 30 different countries in a single afternoon. We asked which one was his favorite. He couldn't remember. Go figure.