BARCELONA -- The upcoming enforcement of the European Union's General Data Protection Regulation (GDPR) is helping VMware to boost Mobile Device and Identity Management through telcos and system integrators.
One of the most important topics discussed in the recent VMworld 2017 Europe conference in Barcelona was IT security and the risk of privacy breaches. The EU will begin enforcement of the GDPR in less than eight months -- in May 2018.
Potential fines can be as high as 4% of an enterprise's global revenue.
During the conference last month, Duncan Greenwood, the new vice president for EMEA End User Computing at VMware, sat down with Enterprise Cloud News to share his views on the European market and how VMware's AirWatch, its mobile management platform, and Workspace ONE, a platform for securely provisioning and managing apps on different devices, are helping enterprises to secure their devices and data.
The GDPR requires both privacy and security by design, especially when handling personal data. In the event of a breach, it is important that an organization can demonstrate it has taken measures to protect data.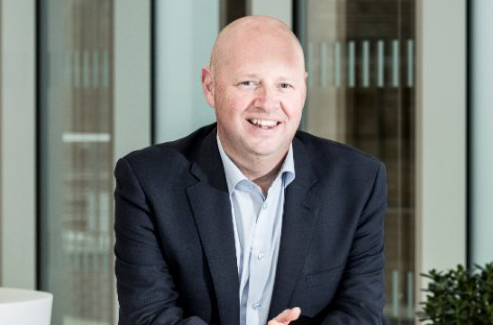 All the major cloud service providers are seeing an increase demand for GDPR compliance.

Microsoft announced in February that all of its cloud services will comply with GDPR by May 25, 2018, including Office 365, Dynamics 365, Azure, including Azure data services, Enterprise Mobility + Security and Windows 10.

Amazon has also committed to be fully compliant with GDPR before full enforcement next year.

"AWS welcomes the GDPR. It protects European citizens' fundamental right to privacy and the protection of personal data. It introduces robust requirements that will raise the bar for data protection, security, and compliance and will push the industry to implement stringent controls," according to the company's website.

Google notes on a blog post that: "Users can count on the fact that Google is committed to GDPR compliance across G Suite and Google Cloud Platform (GCP) services when the GDPR takes effect on May 25, 2018."

IBM has also thrown its hat into the ring to offer data protection and governance. (See IBM Targets Data Governance as Europe Eyes More Privacy.)

While Greenwood agrees that GDPR compliance is difficult to implement, and most companies are just starting to grasp its requirements, he said that mobile device management (MDM) provides basic protection on corporate devices.

"Enterprise mobility [management] at the base level has to be something you do to be able to demonstrate, in the event of a breach, that you are doing something from a preventive measure," Greenwood argued.

AirWatch has been a market leader in MDM for several years, and telecom providers have been offering the solution to their customers. VMware's new deals with SPs such as Vodafone, which was announced at the conference last month, demonstrate carriers' interest in helping enterprises secure their wireless devices. (See VMware Unwraps Cloud-in-a-Box.)

Greenwood said that both telecom providers and system integrators are paying more interest in Workspace ONE. "Over 40% of VMware's [End-User Computing] EUC revenue in Europe is Workspace ONE," he said.

As VMware's Chief Operating Office Sanjay Poonen told ECN at show: "We happen to be the leading mobile security solution after we brought AirWatch. Many of these telcos partner with us to resell the mobile security solution -- AirWatch and Workspace ONE -- to their customers." (See VMware COO Sanjay Poonen: Our Cloud Strategy Is Second to None.)
---
Keep up with the latest enterprise cloud news and insights. Sign up for the weekly Enterprise Cloud News newsletter.
---
Workspace ONE offers the complete platform for device security and access. "At the very minimum you have to have a MDM solution. And identity management, as provided by Workspace ONE, is another level," according to Greenwood.
About VMware's relationship with Dell -- which owns 80% of VMware after the acquisition of EMC two years ago -- Greenwood says that Dell is an important partner without interfering with VMware's relationship with other OEMs.
"Dell is very important to us and it is a very strong partner... particularly on the Microsoft workspace," Greenwood said, "[but] the customer wants their choice. If the customer feels that they are going into something forced or proprietary, they'll reject it."
He concluded, "The mindset is very different today than it was ten years ago: Proprietary doesn't work, everything needs to be open, and people want flexibility."
Related posts:
— Pablo Valerio is a technology writer and consultant working out of his hometown of Barcelona, Catalonia. Follow him on Twitter @Pabl0Valerio.