'Spectre' & 'Meltdown' – What Cloud Users Need to Know

Comment (5)
For enterprise cloud users worried about Spectre and Meltdown, there's good news and bad news. The good news is that cloud users don't have any special vulnerabilities compared with their legacy and consumer counterparts.
The bad news is that the cloud doesn't provide any special protections either.
And cloud applications face special challenges due to the nature of how they operate and are consumed.
News of the Spectre and Meltdown threats broke last week. These are separate, but similar, vulnerabilities. Meltdown affects nearly every Intel processor made since 1995, and Spectre affects Intel Corp. (Nasdaq: INTC), Advanced Micro Devices Inc. (NYSE: AMD) and ARM Ltd. processors, according to a web page posted by the researchers who discovered the vulnerabilities. The vulnerabilities can allow an attacker to read any information stored in memory, including passwords, proprietary business data and confidential user information. (See New Intel Vulnerability Hits Almost Everyone and Intel Chip Vulnerability Sends Cloud Providers Into Patching Overdrive.)
At least three billion chips have the Spectre security hole, the more widespread of the vulnerabilities, according to a report on MIT Technology Review. That's all Apple Mac and iOS products, with the exception of the Apple Watch, for a total of a billion or so devices. Android devices number more than two billion, and the security flaw could affect about 500 million of those. (See Intel: We've Patched Most Chips for 'Spectre' & 'Meltdown'.)
On the PC and server side, Intel and AMD account for more than a billion chips. Smaller chipmakers, such as IBM Corp. (NYSE: IBM), say some of their chips are affected as well.
Chip and software vendors are rolling out patches, but these only mitigate the problem. The ultimate cure will be replacing the affected systems.
Until then, users need to install patches on on-premises systems, and stay on top of their cloud providers to ensure those services are patching their systems as well.
"This is no different than bugs that come out every year. This just means you have to stay on top of the game. You have to patch," Manoj "Marty" Puranik, president and CEO of cloud hosting provider Atlantic.net, tells Enterprise Cloud News.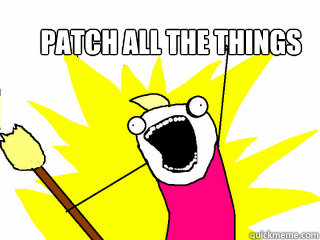 ---
Keep up with the latest enterprise cloud news and insights. Sign up for the weekly Enterprise Cloud News newsletter.
---
Browsers are a particular concern to cloud users, because cloud applications are frequently consumed through the browser. An attacker wanting to take advantage of the Spectre vulnerability needs to run code on a victim's computer, and a good way to do that is to post JavaScript to a website and then trick the user into visiting the site, through a phishing email or other subterfuge.
To protect themselves, Google (Nasdaq: GOOG) recommends Chrome users turn on site isolation in the browser. The extra security helps stop a website from stealing data from another website, Google says. Chrome's JavaScript engine, V8, will include mitigations starting with Chrome 64, to be released on or around January 23, and future Chrome releases will "include additional mitigations and hardening measures which will further reduce the impact of this class of attack," Google says.
Microsoft Corp. (Nasdaq: MSFT) has already issued security updates which protect Microsoft Edge and Internet Explorer 11. Mozilla includes mitigations in beta and developer editions of Firefox. And Apple Inc. (Nasdaq: AAPL) said Friday it expects to release an update to Safari protecting against Spectre within days.
Do patches slow down performance?
Early reports said that mitigating the vulnerabilities would slow performance drastically. Slowdowns would be up to 20% according to Red Hat, and 5-30% according to The Register.
But Google says the worst results come from unusual compute loads. Some of the tests demonstrating significant performance problems "focus solely on making API calls to the operating system, which does not represent the real-world scenario that customer software will encounter," the company said in a blog post Friday.
Next page: What about containers and hypervisors?