Rackspace Wants to Encrypt Customer Data in the Cloud
Data in the cloud, whether public or private, remains the most precious commodity for many enterprises. Now, Rackspace wants to help those businesses encrypt that data.
On Tuesday, Rackspace is planning to expand its managed security service to include what the company calls Privacy and Data Protection (PDP), which offers a layer of encryption for customers.
The encryption service is composed of two parts. The first is a data protection service that restricts access to company data and can alert IT about unauthorized access to applications or data. The second is a report that publishes information about data usage and what is being protected, which can help with government compliance and privacy regulation.
Daniel Clayton, the director of security operations at Rackspace, told Enterprise Cloud News that businesses know how important encryption is in protecting data, but it's difficult to implement and costly to run. This is where the new service comes in.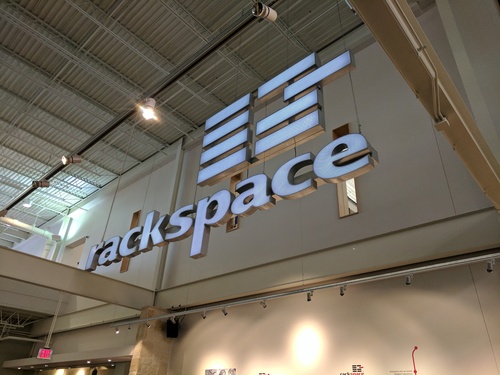 "Encryption is something that has always worked well, and I think everyone should be encrypting their stuff," Clayton said. "The reality is obviously that it is expensive and difficult to deliver so many of our customers weren't encrypting a lot of the data that we were managing at Rackspace … it makes sense that we would offer this to help with this important but difficult service."
Rackspace Chief Security Officer Brian Kelly noted in an interview that enterprises are concerned about compliance issues, whether it's PCI DDS, the Health Insurance Portability and Accountability Act (HIPAA), or newer regulations such as the upcoming General Data Protection Regulation (GDPR) that the European Union will implement next year.
"Businesses are thinking more about where is that data, how important is our data, how do we control our data, and as you look forward to GDPR, I think a lot customers realize that they don't have the view of their data set that they should," Kelly added.
When Rackspace switched from building clouds to managing clouds, security is one of the first services that the company offered under its managed service portfolio, which already includes monitoring, detection and compliance.
---
Keep up with the latest enterprise cloud news and insights. Sign up for the weekly Enterprise Cloud News newsletter.
---
Since then, Rackspace also expanded into other managed services areas, including an announcement earlier this year that it would now offer a service built around enterprise applications. (See Rackspace Acquires TriCore, Eyes Enterprise Apps Management.)
Additionally, the company has partnered with Pivotal to offer a service around platform-as-a-service (PaaS). (See Rackspace, Pivotal Ink Partnership to Court Developers.)
However, Rackspace's biggest change was to begin partnering with the biggest public cloud providers to help manage those clouds for customers. It now has long-standing relationships with Amazon Web Services and Microsoft Azure, and recently added Google Cloud Platform to its offerings. The company also plans to offer its encryption service in conjunction with all three public cloud platforms that it manages.
Rackspace has beta tested the encryption service for several months, and it will be available to customers as of August 15.
Related posts:
— Scott Ferguson, Editor, Enterprise Cloud News. Follow him on Twitter @sferguson_LR.