Juniper Teases Possible Acquisitions in Cloud Security, SD-WAN
Juniper may acquire a cloud security vendor, and might also pick up a SD-WAN supplier -- but only when its own SD-WAN sales improve, CEO Rami Rahim said on Tuesday's earnings call.
Rahim said he finds a security approach he called the "new mode" appealing, "enabling customers to migrate to the public cloud or hybrid cloud without compromising data, users and workloads."
And Juniper may pursue "inorganic" SD-WAN growth, but only after it achieves better sales from its own SD-WAN activity, Rahim said.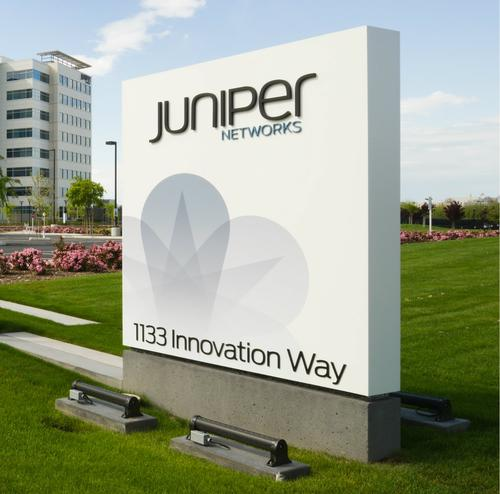 Juniper Networks Inc. (NYSE: JNPR) executives did not provide further specifics on possible acquisitions targets, keeping it vague.
But they weren't vague about earnings. Net revenues were $1.31 billion, up 7% year-over-year and sequentially, for the second quarter of 2017, ending June 30, the company said. Net income was $179.8 million, up 28% year-over-year and 65% sequentially, for $0.47 diluted earnings per share. Analysts expected 54 cents on sales of $1.29 billion.
Juniper traded at $29.35, down 2.04%, after hours Tuesday.
Cloud was a big driver for growth, the company said. The cloud grew 32% year-over-year, to $380 million, driven by switching and routing deployments at several large customers, according to a July 25 statement from CFO Ken Miller.
The strategic enterprise sector generated $367 revenue for Juniper, up 1% year-over-year and 14% sequentially, the company said.
Of the company's ten customers, four were cloud, five were telecom and cable, and one was a strategic enterprise. Two of these customers were located outside the US, and one customer accounted for greater than 10% of revenue, the company said.
Security revenue was $69 million, down 12% year-over-year and up 5% sequentially, with all verticals decreasing year-over-year, and the sequential increasing due to telecom, cable and strategic enterprise customers, partially offset by cloud, Juniper said.
The telecom sector did not share in the good performance, with sales in that area slumping. My colleague Carol Wilson has more at Light Reading. (See Telecom Not Big Part of Juniper's Good News.)
---
M&A activity is turning the cloud upside down. Find out what you need to know in our special report: Mergers, Acquisitions & IPOs Are Rocking the Cloud.
---
For outlook for the quarter ending September 30, Juniper expects revenues of $1.32 billion, plus or minus $30 million, with non-GAAP net income per share of about $0.58, plus or minus $0.03.
Juniper expects revenue growth for 2017 to be near the midpoint of its long-term model range of 3% to 6%, with "similar gross margin dynamics" for the remainder of the year as seen so far. Juniper "is focused on earnings expansion for the full year, through revenue growth, operating expense discipline, and strong execution," the company said.
Related posts:
— Mitch Wagner
Editor, Enterprise Cloud News