Juniper Automates to Speed Up Security

Comment (1)
Juniper is looking to make security less work by automating changes to security configurations, as well as helping to visualize threats.
Juniper Networks Inc. (NYSE: JNPR) also introduced a new hardware firewall designed to provide high performance in a small footprint.
Enterprise security teams are trying to juggle products from ten to 20 vendors. "They have console fatigue correlating information from all these vendors, separating the signal from the noise and deciding what action to take when an alert comes in," Mihir Maniar, Juniper vice president of security business and strategy, tells Enterprise Cloud News.
Compounding the problem, teams are thin as security talent is hard to find, Maniar says.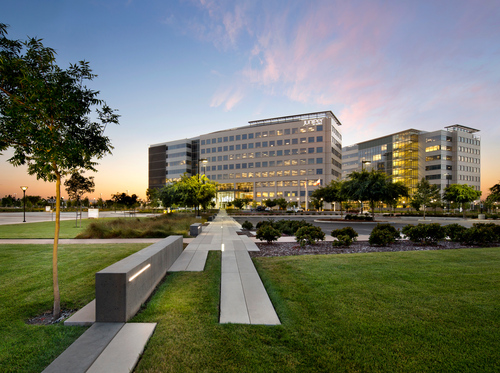 This week's security automation tools, announced Tuesday, have several goals, Maniar says, "How do you visualize and detect threats in the most effective way, how do you simplify operations and how do you automate remediation when a threat happens?"
Juniper introduced Junos Space Security Director software to automatically change security policies on the fly in response to changing conditions. Previously, setting firewalls in a firewall could be difficult to change. But with the new tool, users can set groups of policies in reaction to specific conditions, and quickly switch to those policies as needed. Examples of policy conditions would be high, medium and low threat levels, or in response to a major Internet attack, during enterprise merger and acquisition activity, or in response to global geopolitical activity, Maniar says.
The security tool is an example of Juniper's transition to intent-based networking, where network operators state a desired business outcome and the network automatically configures itself to achieve that outcome. Intent-based networking is an industry trend, with companies such as Cisco, Apstra, Forward Networks, Waltz and Veriflow embracing the philosophy. (See Juniper Launches 'Bots' for Self-Driving Networks and Intent-Based Networking: What Does It Mean for Your Cloud?)
Cisco Systems Inc. (Nasdaq: CSCO), in particular, is making security a cornerstone of its intent-based networking strategy. (See Cisco's 'Network Intuitive': A Risky Transition.)
In a second update this week, Juniper bore fruit from the acquisition of security vendor Cyphort this year, introducing the Advanced Threat Prevention Appliance, which runs with Juniper's SRX firewalls and third-party firewalls. The appliance provides a control panel that consolidates information from multiple sources and third-party devices into a single display, to present information in a way that lets security pros prioritize incidents and decide what action to take based on threats. (See Juniper Snapping Up Cyphort for Security.)
Finally, the new SRX4600 hardware firewall provides 80 Gbit/s throughput in a 1 RU chassis with low-power dissipation.
The security announcements were part of Juniper's NXTWORK 2017 annual customer conference, in which the company also outlined plans to make its Contrail Software Defined Networking (SDN) controller into the basis of a multicloud platform. (See Juniper Turns Contrail Into a Platform for Multicloud.)
Related posts:
— Mitch Wagner




Editor, Enterprise Cloud News