Is Oracle Right? Is Security in the Cloud a Solved Problem?

Comment (13)
I'm hearing about a turnaround in CIOs' attitude toward cloud security. When the cloud was new, CIOs feared moving data off premises. They worried about security.
Now, I'm hearing, CIOs have the opposite view.
They see the move to the cloud as a move to greater security. CIOs believe cloud providers have greater resources and experience and are altogether better able to protect data than any individual enterprise can.
That attitude is reflected at the Oracle Industry Connect conference in Orlando, Fla., this week. As my colleague Curtis Franklin reports, security is seen as a "solved problem" (Curt's words). Security isn't keeping enterprises from moving to the cloud; it's driving enterprises to the cloud, said CEO Mark Hurd. (See Security Takes the Stage at Oracle Industry Connect.)
"I do think the security levels in our cloud are so much higher than you could ever achieve in your own environment on-premise," Hurd said. He cites expertise, technology and infrastructure size as reasons.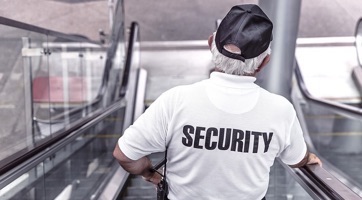 Another reason: Oracle's cloud is a single configuration, not the mishmosh of different technologies you see in many enterprises, Hurd says.
Of course, it's natural for a CEO to cast his company's products in the most favorable light. And it's possible I'm not talking to a broad cross-section of enterprises. What do you think? Is the cloud more secure than on-premises enterprise infrastructure?
If security isn't an obstacle moving to the cloud, what is? Curt talks about that too, in an article here on Enterprise Cloud News. Obstacles include the need to improve customer experience, complications of monetizing new services, and responding the customer preferences, particularly the customer preference for more control over their computing environments. (See Oracle CEO Mark Hurd: Eventually, We'll Get Them All.)
Related posts:
— Mitch Wagner
Editor, Enterprise Cloud News
---
CALLING ALL CLOUD, NFV AND SDN COMPANIES: Make sure your company and services are listed free of charge at Virtuapedia, the comprehensive set of searchable databases covering the companies, products, industry organizations and people that are directly involved in defining and shaping the virtualization industry.
---