When it comes to blockchain in the enterprise, the biggest of the big tech companies are leading the way right now, according to a new survey released this week.
IBM currently ranks as the number one provider of blockchain to businesses, according to findings released by Juniper Research. The results are based on a survey of 400 business users, including company founders, executives, managers and IT professionals.
Of those surveyed, 43% ranked IBM first when it comes to blockchain technology. Microsoft, which has been promoting its own blockchain intiatives and products, placed second with about 20% of respondents noting the company's efforts. (See Microsoft Serves Coco-Flavored Blockchain for Enterprise.)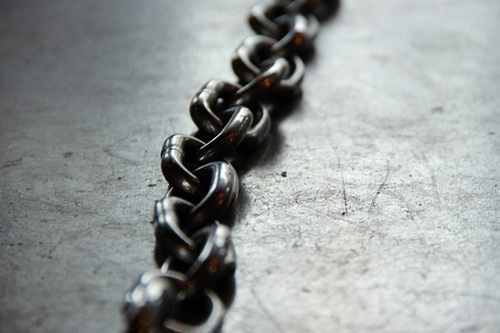 Accenture, the consulting and professional services firm, placed third in the study, which Juniper released September 18.
The study noted that IBM's research and use of hyperledger, the blockchain platform overseen by the Linux Foundation, helped push it to the number one spot. It's welcome news for Big Blue, which has been suffering through a series of dismal quarterly reports as the company tries to shift from its traditional model to one based on cloud computing and other technologies, such as blockchain, artificial intelligence and cognitive computing. (See IBM's Cloud Strategy Helps, but Can't Stop Revenue Decline.)
While its Watson cognitive computing efforts have been met with some skepticism, IBM has been pushing its version of blockchain as a way to solve numerous problems. (See IBM Watson Faces Tough Road – Analyst.)
In recent months, IBM and partners have pushed blockchain as a technology solution that can solve numerous issues in the banking, insurance, government, education and even food safety industries. (See IBM, Partners Using Blockchain to Protect Food Supply.)
One reason for this devotion to blockchain is the amount of money enterprises are starting to spend. The Juniper report found that two thirds of companies spent $100,000 or more on blockchain in 2016, and that number will jump to more than 90% by the end of this year.
---
Keep up with the latest enterprise cloud news and insights. Sign up for the weekly Enterprise Cloud News newsletter.
---
Popularized by cryptocurrency such as Bitcoin, blockchain essentially provides a distributed database or ledger that can be used to track ownership of digital or physical objects. There are public blockchains, such as the one used with Bitcoin, but the Juniper report urged businesses not to use them, recommending instead a private system built on hyperledger or another platform.
"Even if companies conduct initial testing using a public blockchain, in most cases the shortcomings of these chains should disqualify them from many use cases, including financial settlement, public sector deployments, logistics and land registry," Dr. Windsor Holden, the report's author, wrote.
While IBM and Microsoft have the name recognition to push blockchain into the mainstream, the market is also filled with startups with their own approaches. In the last week, Swirlds, a startup building a blockchain alternative, raised $3 million in seed money and also recently released its own software development kit to build applications. (See Blockchain Alternative Swirlds Raises $3M in Seed Funding.)
Swirlds' proprietary platform is built on what the company calls hashgraph distributed consensus, which it believes offers greater security, as well as the ability to support more transactions per second.
Filecoin and Cloudwith.me are two other startups in this space that have also begun raising money for their blockchain plans. (See Startups Plan Peer-to-Peer Clouds, Funded & Enabled by Blockchain.)
Related posts:
— Scott Ferguson, Editor, Enterprise Cloud News. Follow him on Twitter @sferguson_LR.