Blockchain remains a relatively new and experimental technology, but executives in the C-suite are starting to warm up to the idea of using it in a variety of capacities within the enterprise, according to a study conducted by IBM.
Of the 3,000 executives who participated in the study, about one third were using or considering blockchain for their enterprise. Of that number, eight out of ten C-level executives reported their interest in the technology is in response to financial shifts within their particular industry or as a way to develop a new business model.
The report, released May 18, is part of IBM's C-Suite studies and was conducted by the company's Institute for Business Value.
It should be noted that IBM is a not a dispassionate observer when it comes to blockchain. Big Blue is looking at making the technology a cornerstone of its own new business model, along with cognitive computing, artificial intelligence and, of course, cloud computing.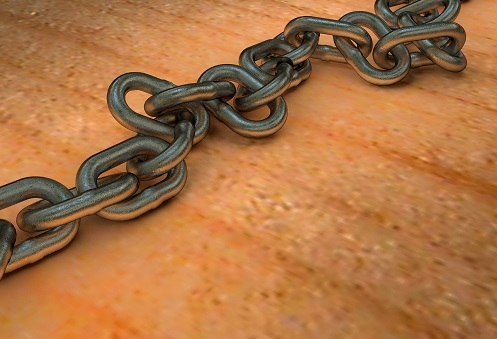 In the past few months, IBM struck deals with Northern Trust and du -- a company in the United Arab Emirates – to use its blockchain technology. In addition, IBM is working with the US Food and Drug Administration on a multi-year plan to determine if blockchain can secure patient records. (See IBM, FDA Look to Blockchain to Secure Health Records.)
Unlike a traditional federated database system with different databases from different vendors trying to communicate with one another, blockchain essentially creates different "blocks" of information that link together in a chain of transactions, where each transaction is time-stamped and encrypted.
This also makes it hard to disrupt and allows for the chain to be rebuilt if there's a disruption.
Blockchain makes digital currency like Bitcoin secure, providing trust between two individuals who might be strangers to each other, across peer-to-peer networks. And the same principles can be applied to other types of data that need to move across different databases and contain sensitive information.
---
M&A activity is turning the cloud upside down. Find out what you need to know in our special report: Mergers, Acquisitions & IPOs are Rocking the Cloud.
---
In the IBM study, one of the most compelling aspects of blockchain was its ability to build trust and relationships between different businesses, especially in an age of disruption where newer, nimbler competitors are taking over business from more established firms.
"With blockchain, everyone is looking at the same thing at the same time. These new trusted transactions will spawn new business models, processes and platforms where all ecosystem participants can be connected to create new value," Brigid McDermott, IBM vice president for Blockchain Business Development, wrote in a statement.
The report also found:
Seventy-one percent of those actively using blockchain believe industry partnerships are important to advance blockchain efforts.
In addition, 78% of those actively using blockchain believe customers are important to advance blockchain efforts.
Related posts:
— Scott Ferguson, Editor, Enterprise Cloud News. Follow him on Twitter @sferguson_LR.