HyTrust Acquires DataGravity & Grabs $36M Funding for Cloud Security
Cloud security vendor HyTrust said Tuesday it is acquiring DataGravity, which provides data visibility and security. HyTrust also announced it raised $36 million in funding.
HyTrust, based in Mountain View, Calif., is a nine-year-old company focused on securing the workload or virtual machine -- "the smallest atomic unit of IT," Eric Chiu, HyTrust founder and president, tells Enterprise Cloud News.
HyTrust technology enables enterprises to provide consistent security policies no matter where the workload goes. Policies include access control and encryption, and providing visibility into virtualized data center environments, Chiu says.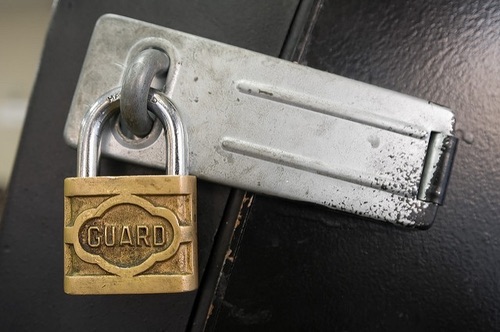 HyTrust's customers are in industries including retail, healthcare, defense, intelligence and finance. The company's combined annual growth rate is 92% over the past three years, Chiu says.
The latest round of HyTrust funding, Series E, brings the total to $100 million, led by Advance Venture Partners, along with previous investors Sway Ventures, Epic Ventures, Vanedge Capital and Trident Capital, as well as Cisco, Fortinet, Intel and VMware.
In addition to using the funding for sales and marketing -- typical for funding rounds -- HyTrust plans to use it to fund the DataGravity acquisition.
HyTrust is looking to expand its markets beyond North America, and also expand its technology to go beyond virtual machines to containers.
Until now, HyTrust has specialized in VMware, simply because that's where 90% of the private cloud infrastructure runs. But HyTrust is looking to expand, partnering with Cisco on data center virtualization, hyperconverged, and working on support for Docker, Kubernetes and OpenShift.
---
Keep up with the latest enterprise cloud news and insights. Sign up for the weekly Enterprise Cloud News newsletter.
---
DataGravity complements HyTrust's business model, Chiu says. Where HyTrust secures application workloads, DataGravity secures regulated and sensitive data, and configures policies to protect that data. Sensitive data such as social security numbers and healthcare information may reside on the cloud or on-premises, or a developer might be using that data to test new applications, or the data might have been wrongly sent in email. "The data might not be where IT thinks it is," Chiu says.
"DataGravity is a strategic fit. Now we can provide visibility, insight and enforcement of workloads across a multicloud environment," Chiu says.
DataGravity raised $92 million from top investors including Andreessen-Horowitz, Accel Partners, CRV and General Partners.
DataGravity brings about 20 employees, bringing the total at HyTrust to about 150. Prior to the acquisition, DataGravity had multiple rounds of layoffs, with most of its top executives already departed, but CTO David Siles is joining HyTrust, along with engineering, quality assurance, and support.
Security is becoming a greater priority in the cloud. It's a focus in Cisco's recent shift to automated networks. (See Cisco's 'Network Intuitive': A Risky Transition, Cisco Makes 'Intuitive' Bet to Reconquer Networks, and Cisco's Meggers Talks Secure Cloud Collaboration.)
And Forcepoint acquired cloud access security broker Skyfence in February. (See Forcepoint Boosts Cloud Security With Acquisition.)
Related posts: