HPE Acquires Security Analytics Startup Niara
It's been a busy start to 2017 for Hewlett Packard Enterprise (HPE) as the company announced its third acquisition within a month on February 1. This time, the company is looking to add to its security and networking portfolio.
HPE is acquiring Niara, a behavioral analytics startup for an undisclosed sum, according to a blog post written by Antonio Neri, HPE's executive vice president and general manager of its Enterprise Group. Niara will be folded into the HPE Aruba group.
In addition to Niara, HPE announced on January 17 that it is paying $650 million for SimpliVity, which makes hyperconverged cloud servers. Later, on January 23, HPE acquired Cloud Cruiser -- a maker of analytics and software that tracks cloud usage -- for an undisclosed amount. (See HPE Expands Cloud Offerings With Cloud Cruiser Acquisition.)
Taken together, these three acquisitions look to strengthen HPE's offering within its software, analytics and cloud computing portfolios. This emphasis on what the company is calling software-defined infrastructure looks to address its customers' needs as they move more of their IT into the cloud, and prepare for a world dominated by new technologies, such as the Internet of Things (IoT).
"We are working towards our vision of being the industry's leading provider of hybrid IT, built on the secure, next-generation, software-defined infrastructure that will run customers' data centers today, bridge to multi-cloud environments tomorrow, and power the emerging intelligent edge that will run campus, branch and Industrial IoT applications for decades to come -- all delivered through a world-class services capability," Neri wrote in Wednesday's blog post.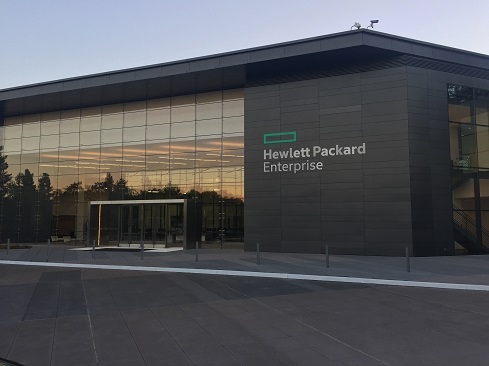 Niara is a startup in the emerging field of User and Entity Behavior Analytics (UEBA), which uses big data and other security analytics to detect threats, especially when those threats have already penetrated a company's firewall and other perimeters.
With billions of pieces of data flowing around a network, and that data going in and out of different public and private cloud environments, the risk of someone stealing or compromising that data is high. When IoT sensors are added into the mix, the need for more security becomes even more powerful.
By using analytics and big data technology, IT and security departments can look for changes in behavior and other issues that could conceal a threat.
HPE Aruba already offers a network security technology called ClearPass, and Niara's products and resources will be used to enhance that part of the company's security portfolio.
"Integrating Niara's advanced behavioral analytics with ClearPass is a natural extension that will now deliver network-wide, real-time visibility and predictive assessment of potential risks inside the enterprise," Sriram Ramachandran, CEO and co-founder of Niara, wrote in a statement.
Founded in 2013, Niara has between 50 and 100 employees and about $29 million in venture capital funding, according to Crunchbase. Neither HPE nor Niara announced if all the Niara employees would come over to HPE after the deal closes later this year.
— Scott Ferguson, Editor, Enterprise Cloud. Follow him on Twitter @sferguson_LR.
---
CALLING ALL CLOUD, NFV AND SDN COMPANIES: Make sure your company and services are listed free of charge at Virtuapedia, the comprehensive set of searchable databases covering the companies, products, industry organizations and people that are directly involved in defining and shaping the virtualization industry.
---
PARTNER PERSPECTIVES
- content from our sponsors