Druva Debuts Protection for Cloud Data
Druva on Thursday introduced a service designed to allow enterprises to back up and protect data in multiple public, hybrid and private clouds.
The migration to cloud broke enterprises' methods of backing up data to clusters of on-premises servers. And enterprises are facing new and severe attacks such as ransomware. The new Druva Cloud Platform is designed to help with both problems.
Druva Cloud Platform -- which the company touts as "data management-as-a-service" -- combines multiple existing products to form centralized administration and management.
Druva Cloud Platform provides backup, to Amazon S3 or Microsoft Azure, of data located on laptops, desktops, mobile devices and other endpoints. It also backs up on-premises servers. And it backs up cloud applications such as Microsoft Office 365.
The service simplifies data protection, with a single login and URL for access and long-term management, and saves 60% or more by eliminating hardware needs, Druva Chief Marketing Officer Matthew Morgan tells Enterprise Cloud News.
Druva Cloud Platform protects against ransomware and other threats by providing a virtual firewall to separate production data from archives, and blocking attackers from crawling data looking for vulnerabilities, Morgan says.
The service provides "infinite scalability" because it runs in the cloud without needing to buy additional hardware to expand, Morgan said.
Druva provides deduplication to reduce data volumes by 90% or more, and passes that savings on to the customer.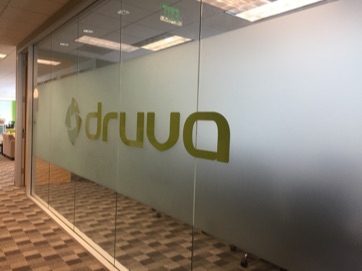 ---
Keep up with the latest enterprise cloud news and insights. Sign up for the weekly Enterprise Cloud News newsletter.
---
Druva Cloud Platform also provides governance for compliance with legal and regulatory requirements; and data intelligence for anomaly detection, such as unauthorized data encryption, that might signal attack. It provides RESTful APIs for access from other applications.
Druva says it competes with on-premises backup hardware, such as Veritas, as well as next-generation hyperconverged storage solutions such as Nutanix.
Despite Druva's dismissal of Veritas as an on-premises provider, Veritas last month introduced a suite of services designed to help enterprises stay on top of proliferating data, handling management, backup, business continuity, archiving, compliance, across the cloud and on premises, in a single package. (See Veritas Looks to Stop Data Running Wild.)
Related posts:
— Mitch Wagner
Editor, Enterprise Cloud News
---
CALLING ALL CLOUD, NFV AND SDN COMPANIES: Make sure your company and services are listed free of charge at Virtuapedia, the comprehensive set of searchable databases covering the companies, products, industry organizations and people that are directly involved in defining and shaping the virtualization industry.
---