Startup ShiftLeft wants to shift enterprise cloud security strategy from reactive to preventative.
ShiftLeft is an alternative to finding vulnerabilities and attacks as they crop up and defending against them. Instead, ShiftLeft's service, launched Wednesday, scans application and microservices source code to determine how an application should work.
"We extract what we call the software's security DNA," Manish Gupta, ShiftLeft co-founder and CEO, tells Enterprise Cloud News.
Then ShiftLeft deploys customized runtime agents that watch application behavior and block unexpected activity that could indicate an attack.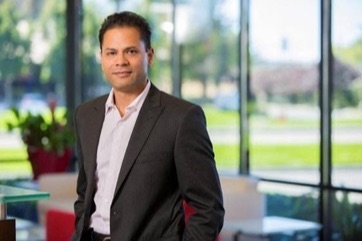 ---
Keep up with the latest enterprise cloud news and insights. Sign up for the weekly Enterprise Cloud News newsletter.
---
ShiftLeft came out of stealth mode Wednesday, after raising $9.3 million.
The name comes from the company's philosophy -- shifting security left in the application and microservices deployment process.
Gupta was previously head of products and strategy for security provider FireEye Inc. , and before that worked on Cisco Systems Inc. (Nasdaq: CSCO) and McAfee Inc. (NYSE: MFE)'s security business, with 15 years experience in the security field. That experience has given him the perspective to see where conventional security is lacking, he says.
"By focusing on threats, security is inherently reactive," Gupta says. "We are essentially giving the first move to the bad guy."
The shift of enterprise software to the cloud gives an opportunity to change the way organizations approach security, and change who's responsible for providing that security, Gupta says. Previously, enterprises licensed software from third-party vendors, and ran that software on the enterprise's own premises. The enterprise didn't have access to software source code, and therefore couldn't completely protect itself.
But now, more and more applications are provided as software-as-a-service (SaaS), or as open source or custom software running in a private or managed cloud. The organization that runs the software has access to source code, and can use that source code as the basis for ShiftLeft scan.
ShiftLeft's customers are SaaS providers and enterprises running software on private clouds, Gupta says.
ShiftLeft's Series A funding, announced Wednesday, comes from Bain Capital and Mayfield , and from individual investors.
ShiftLeft's approach -- identifying normal behavior and tagging unusual activity that might indicate an attack -- isn't unique. Oracle Corp. (Nasdaq: ORCL) is using a similar technique in the security component of Oracle Management Cloud, announced last week. (See Oracle's Ellison: 'We Are Losing the Cyberwar'.)
VMware Inc. (NYSE: VMW) is using the approach in its AppDefense service, launched in August. (See VMware Offers App Security From the 'Goldilocks Zone'.)
And it's the basis for the security component of Cisco's "network intuitive" strategy. (See Cisco's 'Network Intuitive': A Risky Transition.)
But Gupta says its service is different because it operates earlier in the application lifecycle, looking at the source code to determine correct behavior rather than watching the application after it's already deployed.
Related posts:
— Mitch Wagner




Editor, Enterprise Cloud News