Cisco Buys Observable Networks to Enhance Security
Cisco is looking to add yet another layer of intelligence to the network with the company's acquisition of Observable Networks, a privately held firm that specializes in security and analytics.
The two companies announced the deal Thursday, although financial details were not disclosed. Cisco expects the acquisition to close in the first quarter of its 2018 fiscal calendar.
Over the past several months, Cisco has looked to build out a more intelligent network, one that is based heavily on software and analytics rather than on traditional networking gear. It's a way for the company to continue its changeover from hardware to software and delve deeper into cloud computing, whether it's public, private or hybrid. (See Cisco's 'Network Intuitive': A Risky Transition.)
Earlier this year, Cisco spent $3.7 billion on AppDynamics, which also uses analytics, big data and machine learning to analyze the network and the applications that run on it, allowing IT to make decisions based on that data. (See Cisco's AppDynamics Deal Goes Beyond Cloud.)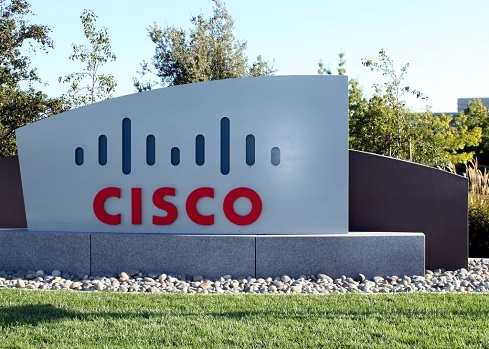 Cisco has also begun to share details about its intent-based networking plans, which will give companies greater control of their networks from one edge to the other, and from the core of the data center to the edge of the cloud, whether it's public or private. (See Cisco Declares a New Era of Intent-Based Networking.)
CEO Chuck Robbins noted recently that security is a core component of this, and enterprises can't rely on just protecting the perimeter anymore -- IT needs to protect the entire network from the inside out. (See Cisco Makes 'Intuitive' Bet to Reconquer Networks.)
This is where Observable Networks comes in.
The six-year-old St. Louis startup offers network security-as-a-service that uses analytics to continuously check the network for malicious behavior, including all the devices that are sitting on it. This is particularly important in the dawning era of the Internet of Things (IoT).
---
Keep up with the latest enterprise cloud news and insights. Sign up for the weekly Enterprise Cloud News newsletter.
---
"Observable Networks' solutions provide security analysts with the ability to gain real-time situational awareness of all users, devices and traffic on the network, whether in the data center or the cloud," Rob Salvagno, Cisco vice president of corporate business development, wrote in a July 13 blog post. "Its cloud-native machine learning techniques for device modeling identifies insider and external threats faster and more accurately."
Observable Networks' technology already works with Amazon Web Services and Microsoft Azure, the two largest public cloud providers. Cisco plans to use some of the company's technology in its own Stealthwatch tool, which offers visibility into the network.
Founded in 2011, Observable Networks has $4.45 million in private equity funding, according to CrunchBase.
Related posts:
— Scott Ferguson, Editor, Enterprise Cloud News. Follow him on Twitter @sferguson_LR.